My inspiration was Nemo, little curious fish from my our favorite cartoon.
I used:
foam 1 cm thick, dimensions 1 x 2 m
pigment (the one you use to tone wall paint) orange and black
spray, newspapers, scissors
glue gun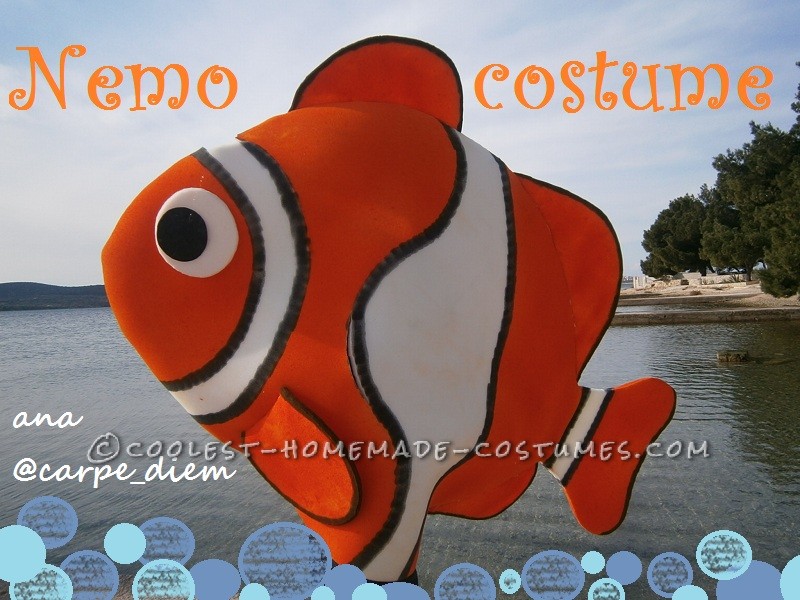 I have found Nemo! He was here all along!
Tailoring the Foam
On newspaper dimension 1 x 1 m (that equals half of the foam) I drew fish shape and copied it on the foam. You may click on this photo so you can see it better – I drew precisely where everything is supposed to be. Then I cut off the fish body, and kept these newspaper "patterns" for later on.
This is how it is supposed to turn out; body of the fish, eyes, tail and side fins – doubles, other fins – once.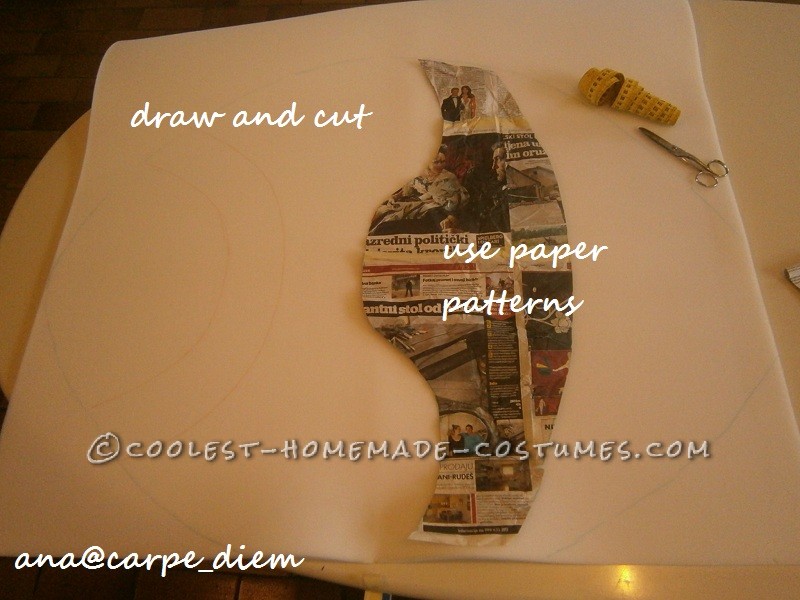 paper pattern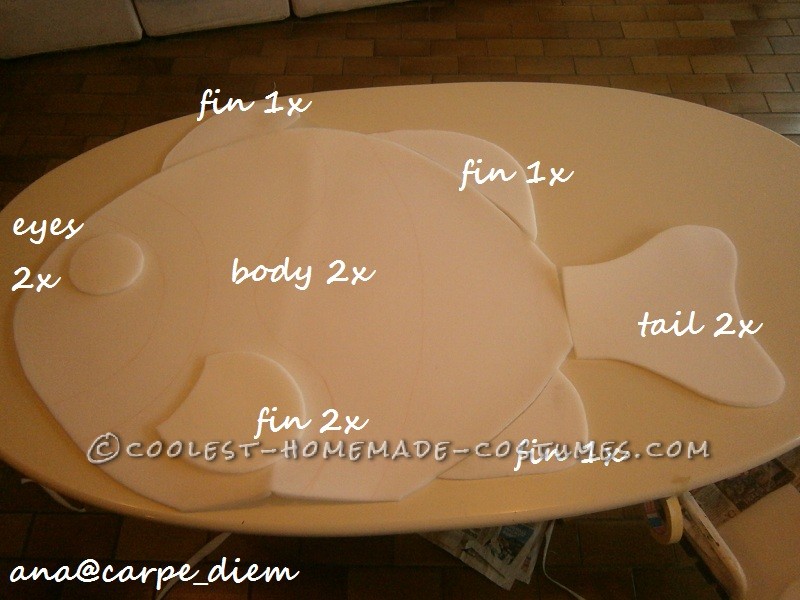 all pieces
Painting the Foam
Let's go painting! Use some spray handy, for example, a bottle of window or bathroom cleaner, or something similar with sprey on. Pour one bottle of pigment in, and add twice as much water in, shake well and spray. Lay down the newspaper patterns on athe areas that must remain white. I added some pins on the edges of the paper, so they are attached better / safer carefully, so the paint on them doesn't spill.
Now these painted parts must be set to dry, preferably over night.
When orange color completely dries, then you can start painting with other pigment.
These black edges I made tapping with a piece of foam; in a small cup pour a little bit of black pigment, add some water, stirr well and dip the foam/sponge (leftovers) and tapp on the edge of the orange areas carefully so it does not drip.
Let it dry well, again.
I am lucky to have this special room in my home, where I get to do many things/techniques with no fear of making any damages. And it serves for drying ;).
When the color had nicely covered the entire surface of the fish, lift up the paper pattern.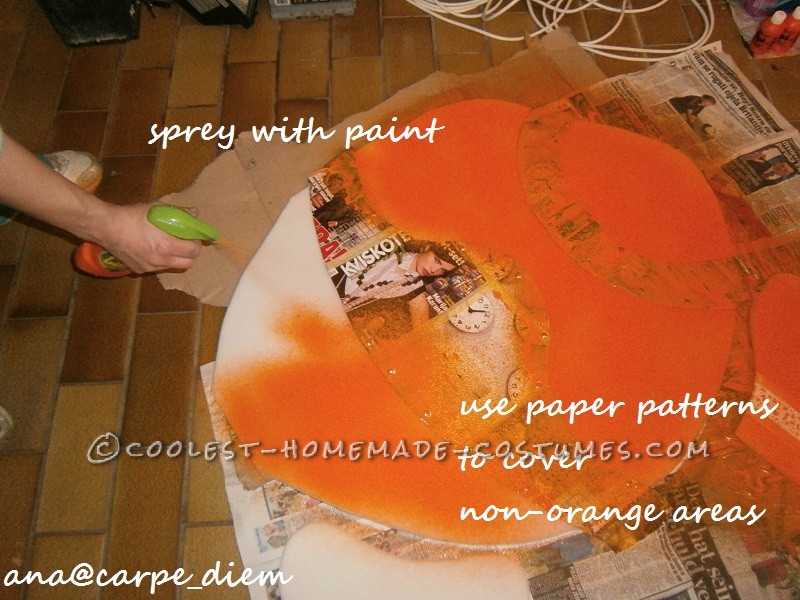 spreying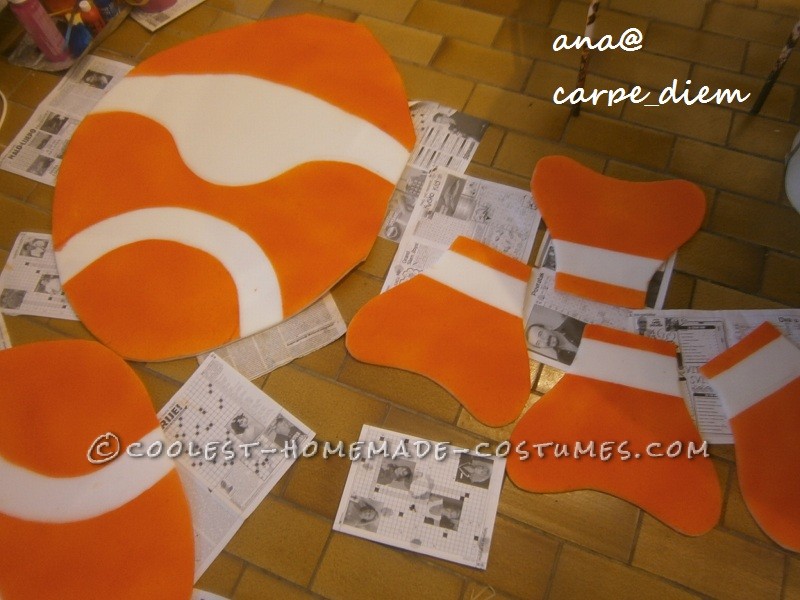 painting in orange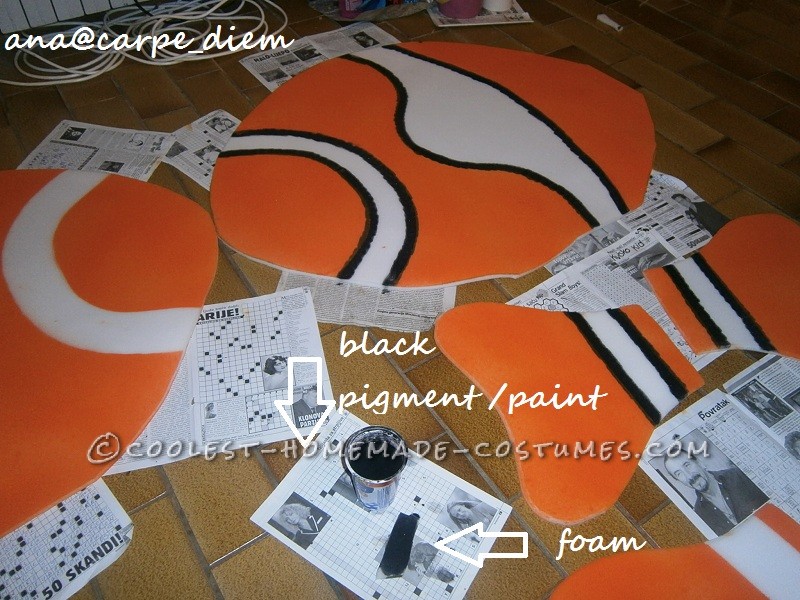 adding black borders
Assambling
When the foam dries well, you assambe it face-to-face and handstitch it on insides. The only oppenings should be the one for the tail and the bottom of the fish (where we put it on).
In this photo, you can see how the spray paint does not penetrate through the foam, just abou 1 mm – quite enough for this matter! I used only one orange pigment per a fish, and a little bit of black.
Now, it is gluing time. The best way of gluing foam for me is a glue gun. Handle with care, becouse you can burn yourself. I am quite immune to that ;)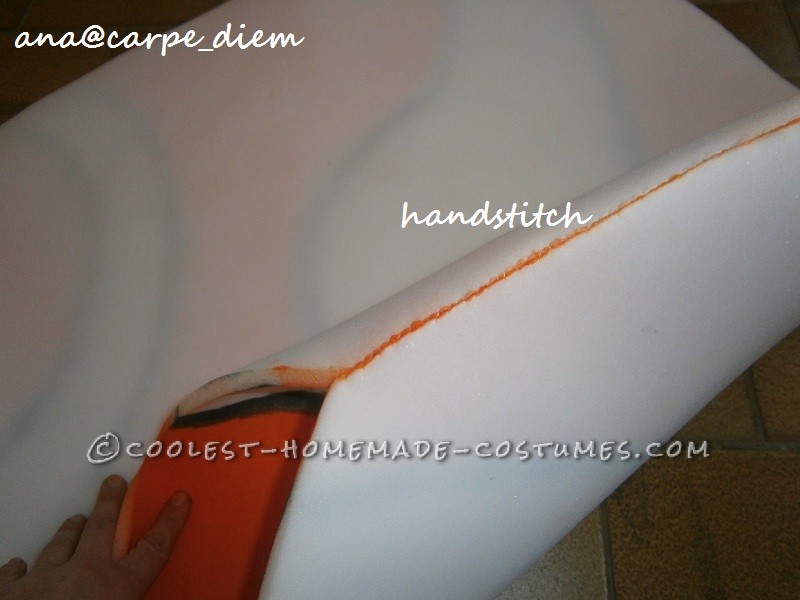 handstitching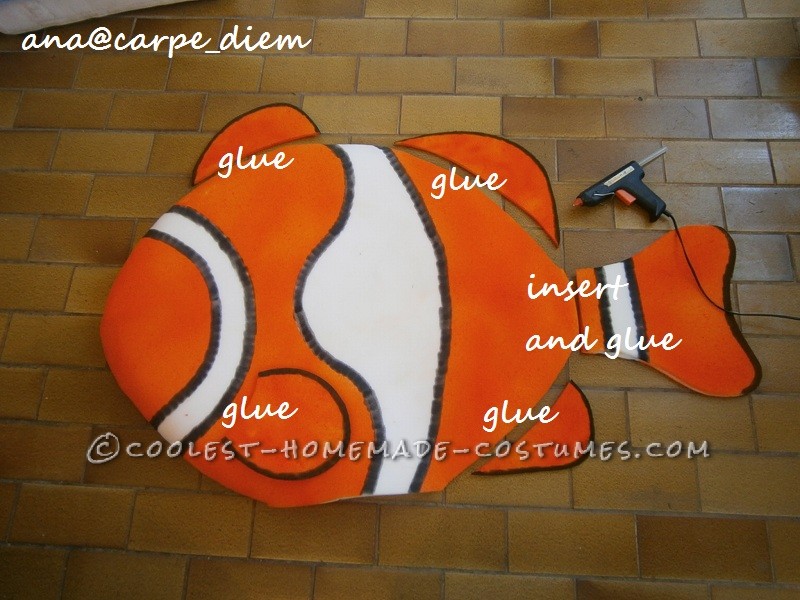 take your glue gun now :)
Grand Finale
This is how my Nemo looks like; he has one little…
…and one bigger fin!
On the top of this white line I cut the eyes oppenings for my son.
I made nemo's eyes out of foam and vynil.
Nemo doesn't go anywhere without his Dad and Dory ;)
…Just keep swimming…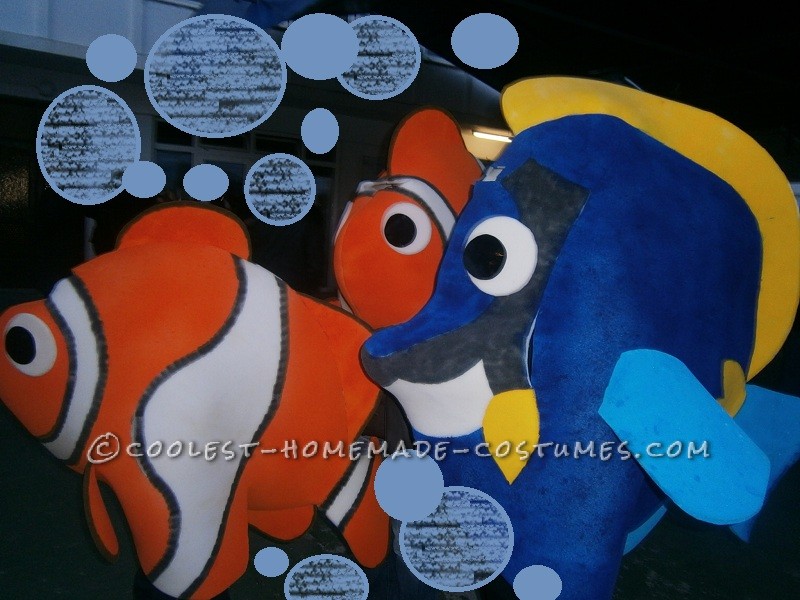 Best Friends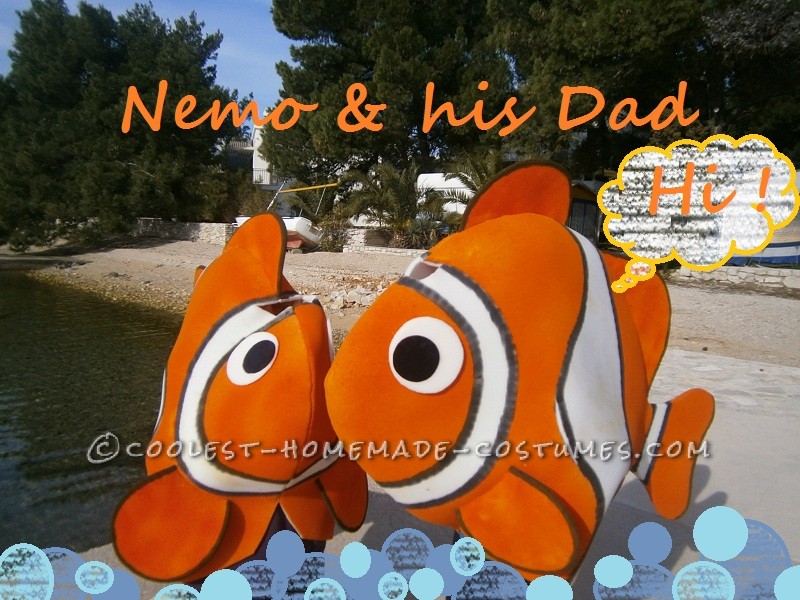 I was Marlin ;)