Take a look at these easy Banana costume ideas submitted to our annual Halloween Costume Contest. You'll also find loads of homemade costume ideas and DIY Halloween costume inspiration.
Costume by Adriane F., Mississauga, ON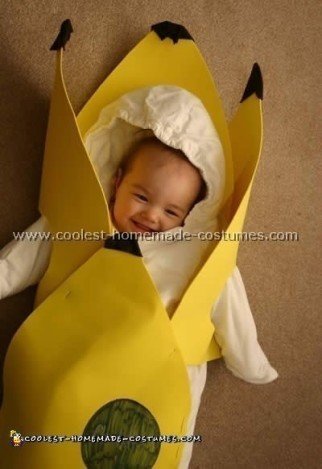 For her first Halloween I thought I'd turn my daughter into a banana costume since her name rhymes with it and it's what we always call her anyway. I already had a white bunting bag which became the part of the banana you eat. I then stapled on foam cutouts to make the peel. Sewing also works well.
For the finishing touch I made a "Chickita" label on it with permanent marker. It was really quick and easy and is one of our favorite pictures of her ever.
Total Spent: $5