You're in the army now with the coolest collection of homemade military costumes. Be a good soldier as you browse through these fantastic DIY costumes. Discover the best tutorials for creating your own for Halloween.
Be a monochromatic green toy soldier. Pro tip: you will need way more green spray paint than you can imagine! Also, this costume looks amazing when worn by a group. And, of course, toy army guys can't walk so they definitely need a homemade tank costume. Take a look at the tutorials here to create your own. They're extremely impressive and totally doable.
Another option is an awesome paratrooper costume. Take this DIY costume to new heights with some helium balloons.
In addition, modify your homemade costume for Halloween by creating a zombie soldier costume. Take a look at the creepy costume below.
So, command a platoon this Halloween with the best DIY costumes found here.
---
Latest Army Halloween Costume Ideas
---
---

---
Featured Army Halloween Costume Ideas
---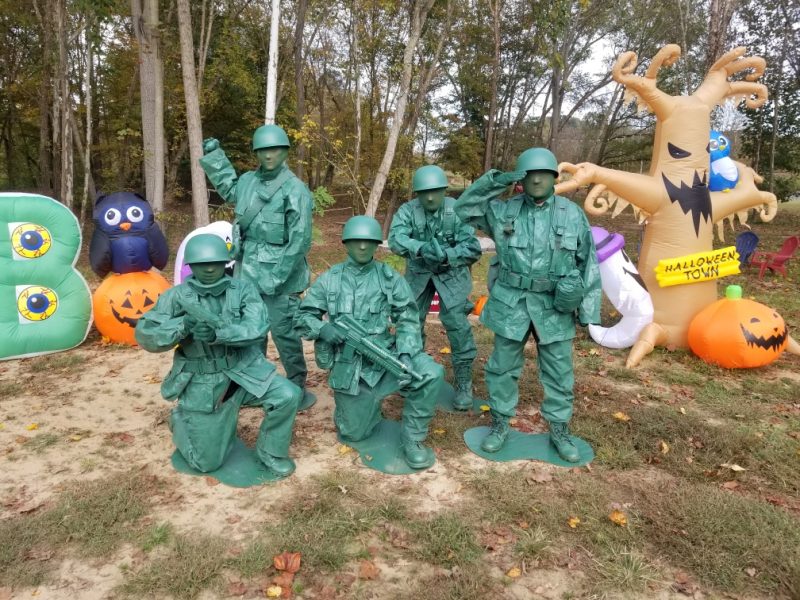 This was my family's Halloween costume for our annual party. My husband and I are both Air Force military vets so we saw this fitting. For months our family of 5 searched second hand stores, yard sales and flea markets to find old fatigues, belts and military what nots. Then came the paint… We painted, and painted and painted. Coats of paint. We used nylon stockings for our faces. We spray painted gloves, toy guns and hats. Read more »
---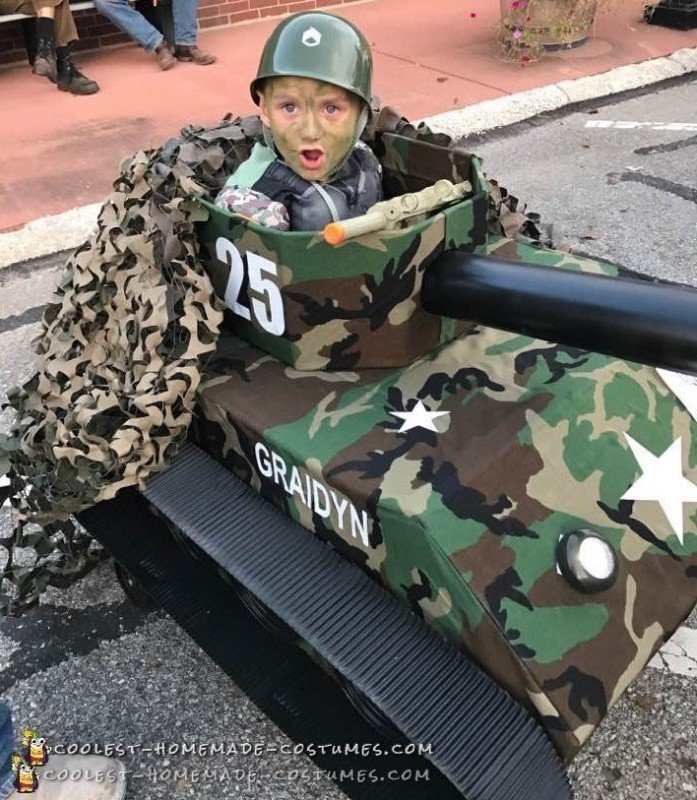 When your son's dream is to have an army tank costume, you get to work. After I completely scraped two tank tries, I got it right with this one! Materials for the army tank costume: I utilized a 5 by 3 foot industrial cardboard, a lot of Gorilla Glue, Gorilla Tape, and spray adhesive in order to get the camouflage fabric to stick. Read more »
---