Take a look at these quick easy Halloween costumes submitted to our annual Halloween Costume Contest. You'll also find loads of homemade costume ideas and DIY Halloween costume inspiration.
Headhunter costume by Karen S., Hilliard, FL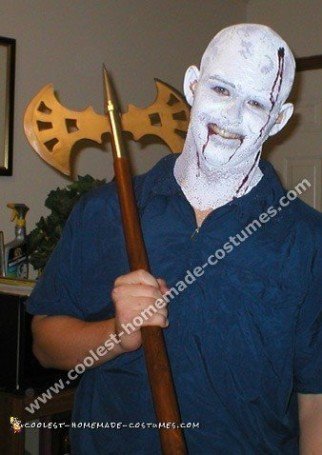 Being on a limited budget, KMart provided the answers for this costume.
We used their Halloween makeup for the face and bloodstains. He had very little hair, after getting a crew cut, so that worked well. It didn't take long to put on the white makeup, kind of nasty doing it and it did rub off some. He did get a lot of ooohs and ahhhs!