Before we had our son, we treated our Yorkie, Paisley, just like a child.  She has always dressed up for Halloween in the past, so we knew she had to be a part of our little guy's costume adventures, now that he was old enough to participate.
Because he was only a year old this Halloween, we needed a fairly simple costume that he would be able to waddle around in comfortably.  But, before the chef costume was even thought about, the dog found hers!  I ran across this cute lobster dog costume at HomeGoods and couldn't resist!  From there, the theme was born.
The icing on the cake was finding these temporary tattoo mustaches!  They were a hit!
*Under our aprons, my husband and I just wore simple, long sleeve black shirts and black pants.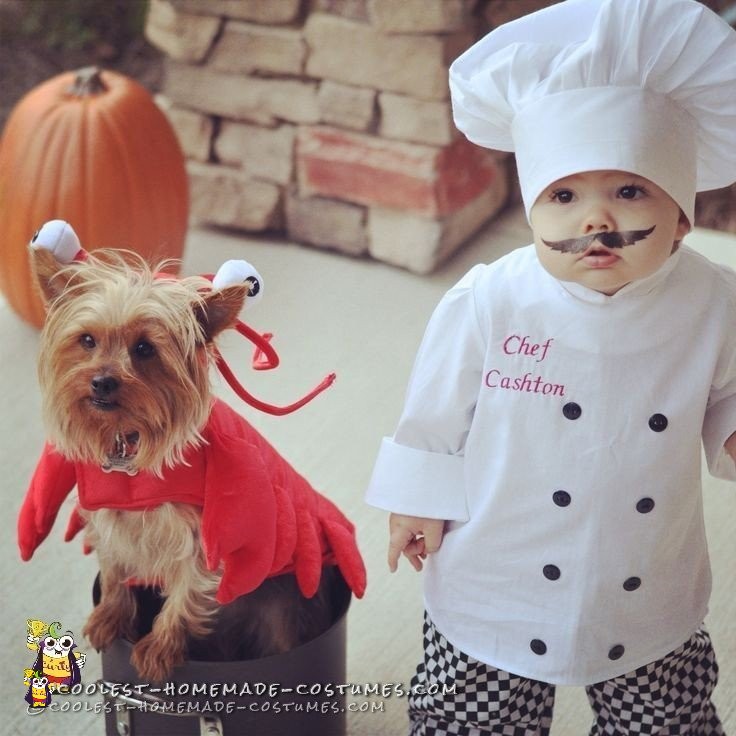 Baby Chef & Dog Lobster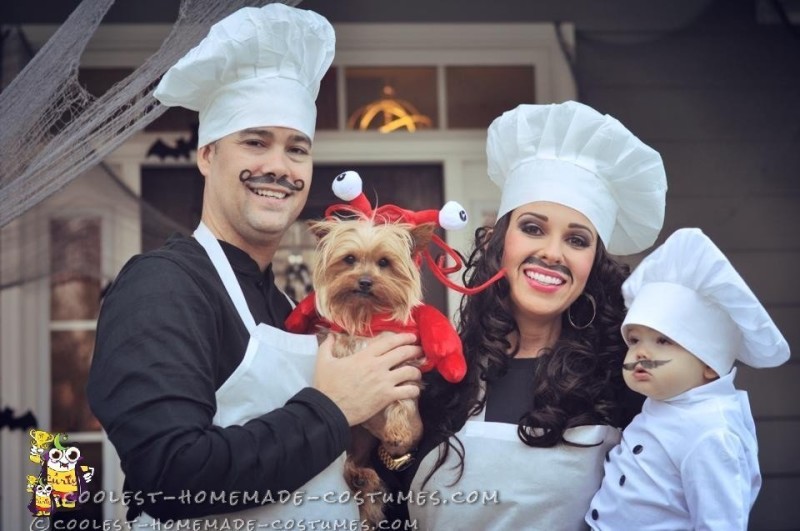 Family Chef Costume
Baby Chef Costume
I ordered a custom chef costume for the baby from Etsy
(seller- CharliesInspirations)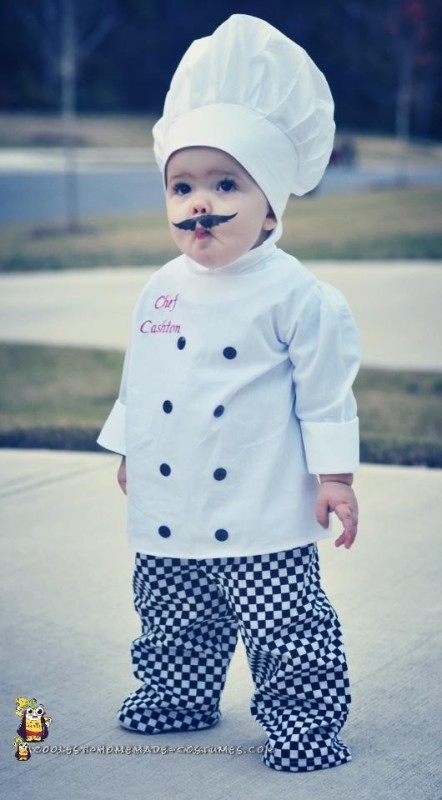 Baby Chef
Aprons and Chef Hats for Adults
I opted for basic aprons and chef hats for my husband and myself.  I found these at PartyCity (located in their catering section, not costumes) for super cheap!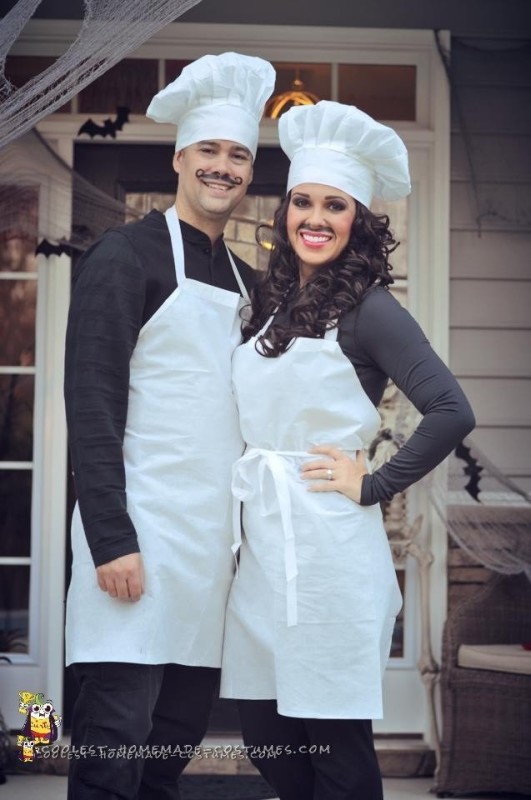 Couples Chef Costume
Mustache Tattoos
You can find these cute Temporary Mustache Tattoos at stachetats.com
I was a bit worried about applying a temporary tattoo to our baby's sensitive face, but this brand did not bother his skin at all and was easily removed with a few swipes of alcohol.