Take a look at these cool homemade Fireman theme costumes shared with us by costume enthusiasts from around the world. Along with the costumes here, you'll also find loads of homemade costume ideas and DIY Halloween costume inspiration for your next costume project. Enjoy!
---
Latest Fireman Theme Costumes
---
---

---
Featured Firefighter Costumes
---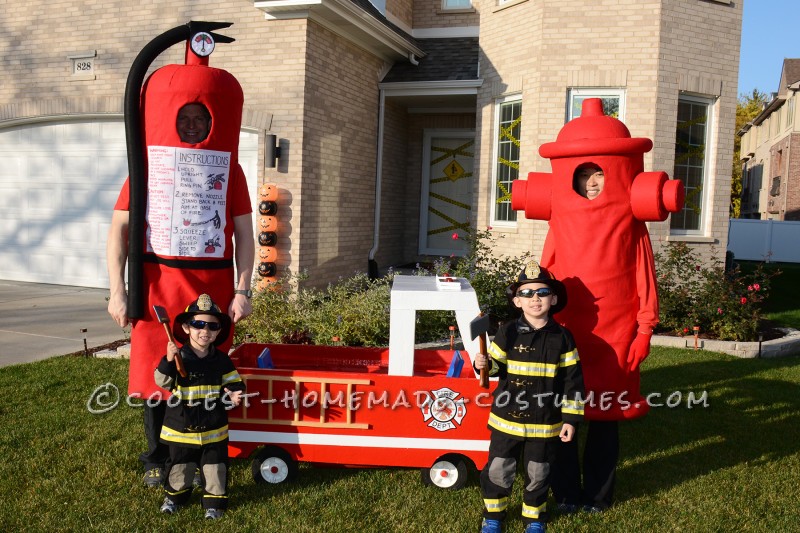 After hearing about stories from 9/11, our sons learned what heroes were. They were truly inspired to be heroes and to save lives. They love visiting firehouse open houses, watching shows like Chicago Fire, and learning the events of true firefighters coming to the rescue on the daily news. It was no surprise when they decided they wanted to be firemen for Halloween. With a 2 year old and 5 year old, Halloween is tiring on their little legs. Read more »
---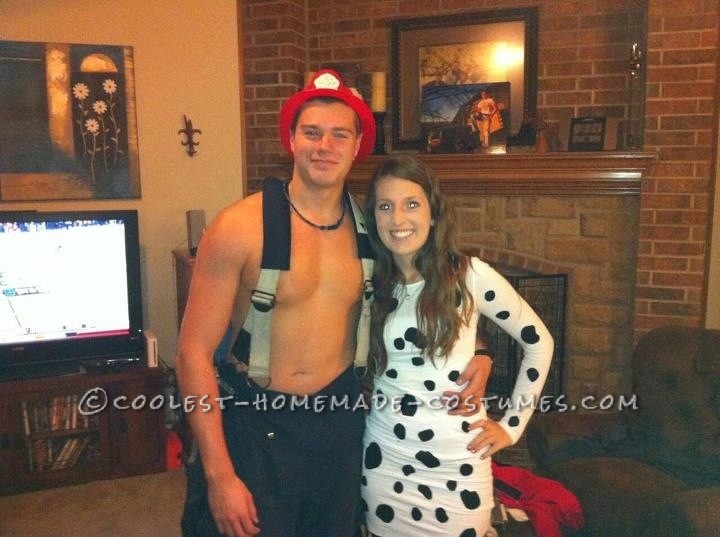 My boyfriend has always wanted to be a firefighter, and well, he likes any excuse to go shirtless too. I on the other hand wasn't looking for a revealing costume, but still wanted to look sexy and be warm. This Firefighter and Dalmatian couples costume pleased us both as well as everyone at the party. I cannot even begin to tell you the number of compliments we got. Read more »
---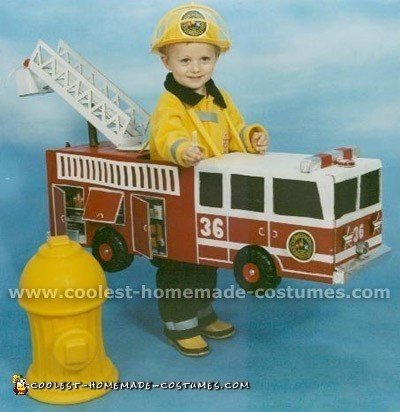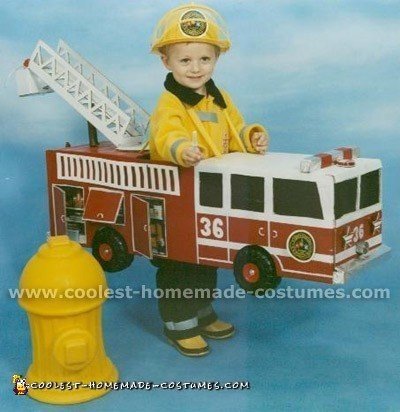 For this firefighter costume I took a weed eater box and painted it. I used pictures from my son's books to get ideas of how to paint it. I built a ladder out of cardboard and put two Fisher Price little people in it. One was a fire Dalmatian dog. I used plastic tubing as a fire hose that lead up to the ladder. Also, I wound a plastic hose on the back of the truck just like the fire hose that you see sticking out of the back.
---
---