I am sorry I don't have a tutorial to show you step by step how to make this beautiful costume for little girls. But, back then, I didn't think of that.
I am sorry I didn't have a digital camera.
But, it wasn't invented back then, I belive.
I am sorry I didn't take better photos, oh, well…
These photos were taken 16 yrs ago :)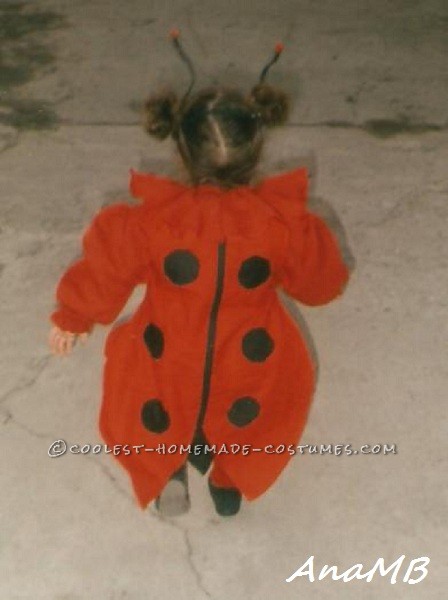 ladybug :)
How To Make
This pattern from Burda was my inspiration. I had this magazin long before I had my child, but I decided to make this as soonest she was old enough to wear it.
I had cut all the parts according to the pattern, except the blause.
I had made some changes; wings were made from only red material.
There was a thin line between them, black dots were zig-zaged to the wings.
I didn' t have any red material with black polka dots for the shorts,  so I used plain red material.
I had some big red buttons for the vest, of course.
She had red tigths, and was set to go!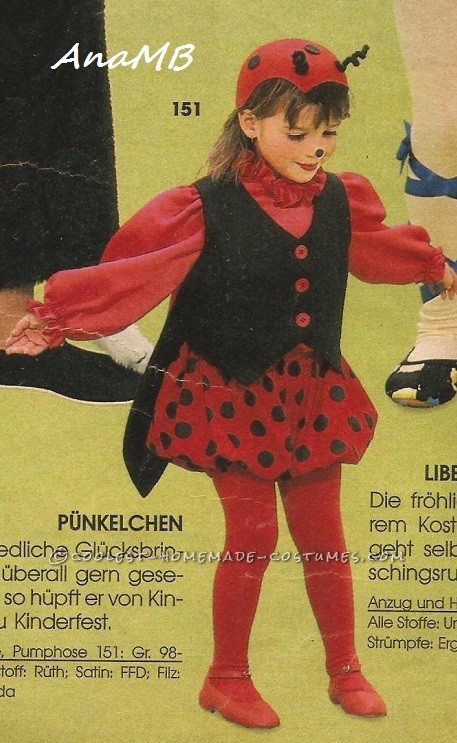 original pattern from Burda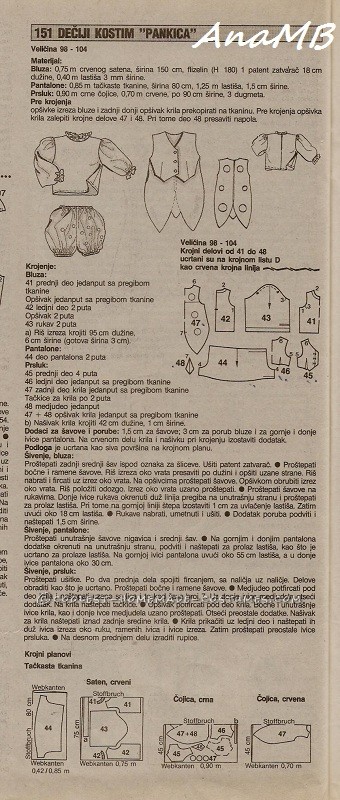 how to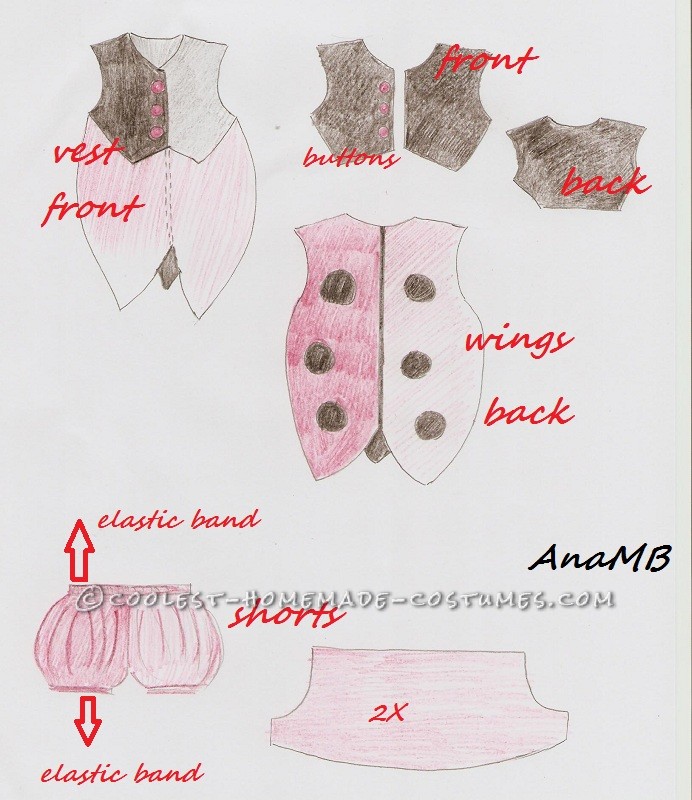 my pattern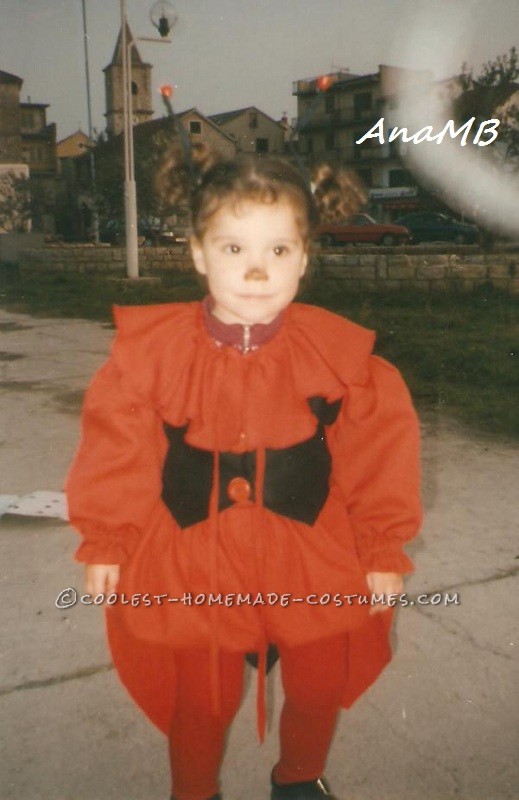 ladybug posing
Antlers
And, for the antlers, I had used a  longer wire  that I "clothed" with black ribbon and little red balls on the top.
The antlers were secured on her head.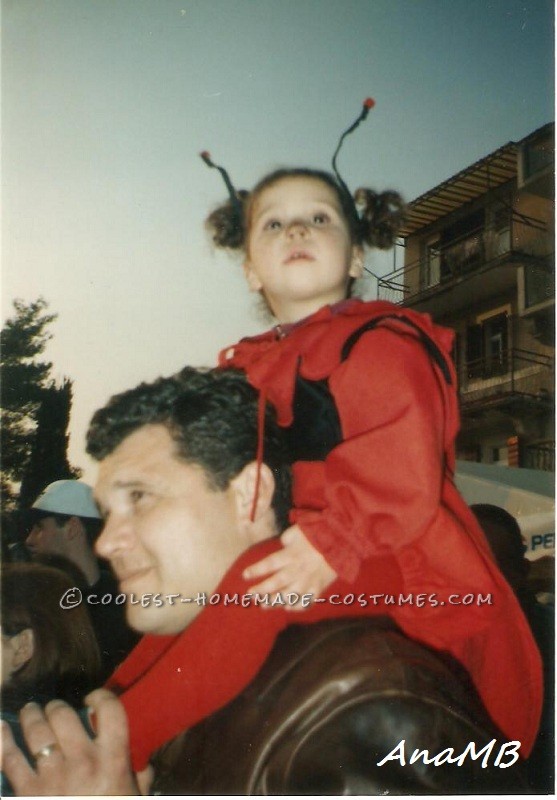 little ladybug can't fly just yet!
Addiction
This was my child's first costume party.
She won 1st prise.
And then my addiction with making costumes started.
And it least untill today :)