These are the costumes I made for Comic-Con San Diego 2013, I chose to do She-Ra Princess of Power and since my son refused to wear the wig for He-Man, I made him Skeletor. I started the costumes about 3 weeks before the event. I had my kids watch the cartoons for a few weeks so they could see how cool Masters Of The Universe is lol. They loved the He-Man cartoons and my daughter loved She-Ra's outfit from the first time she saw it. They were sold.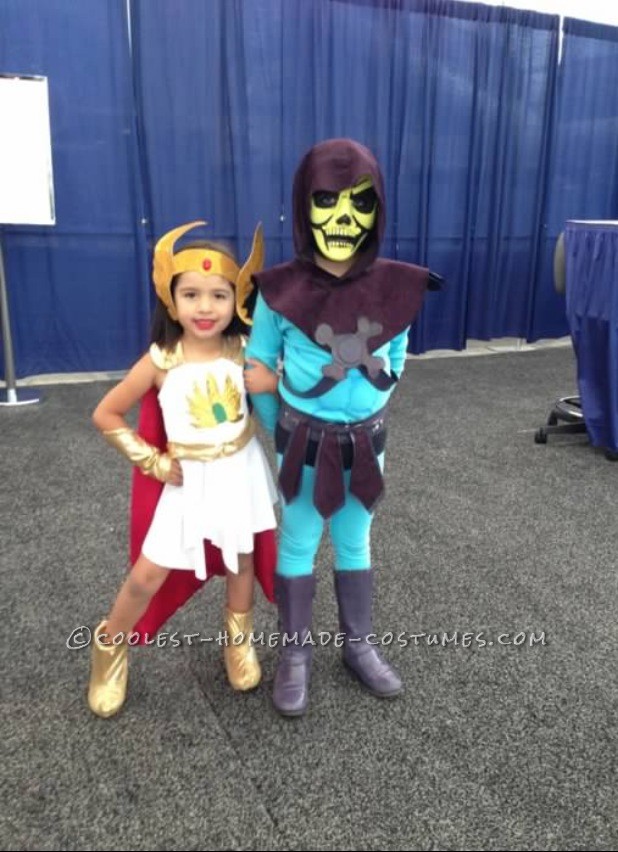 She-ra and Skeletor Posing at Comic-Con
She-Ra Princess of Power
For She-Ra, I started with a white cami and cut the bottom so that it would come to a point and I attached some jersey material for the skirt that I bought at the fabric store. I added some gold shiny jersey for the belt, I took that same material and made arm cuffs and also used the material to make boot covers for some boots she already had. The boot covers were super easy, I laid the boot down on its side and traced around it on both sides, I sewed those cut outs together right sides facing and and then I turned them inside out and slid them over the boots and hot glued the inside and a little to the bottom, they turned out great I think.
For the emblem on She-Ra's dress, I used foam rubber paper and cut out the shapes that I wanted and covered them with the same shiny jersey material that I had. I did the same thing for the embellishments on the straps of her dress, and I hot glued those to the inside of the dress and to the straps.
For the head piece I used glittery gold foam rubber sheets, I cut out the shapes the best I could and hot glued them together. I attached clips to the "wing" part of the head piece and clipped them in, I thought it was easier than a headband.
For the cape I used some red satin and made a basic cape and sewed it to the straps of the dress so it wouldn't bother her or fall off. I also made a gold choker but she didn't want to wear it.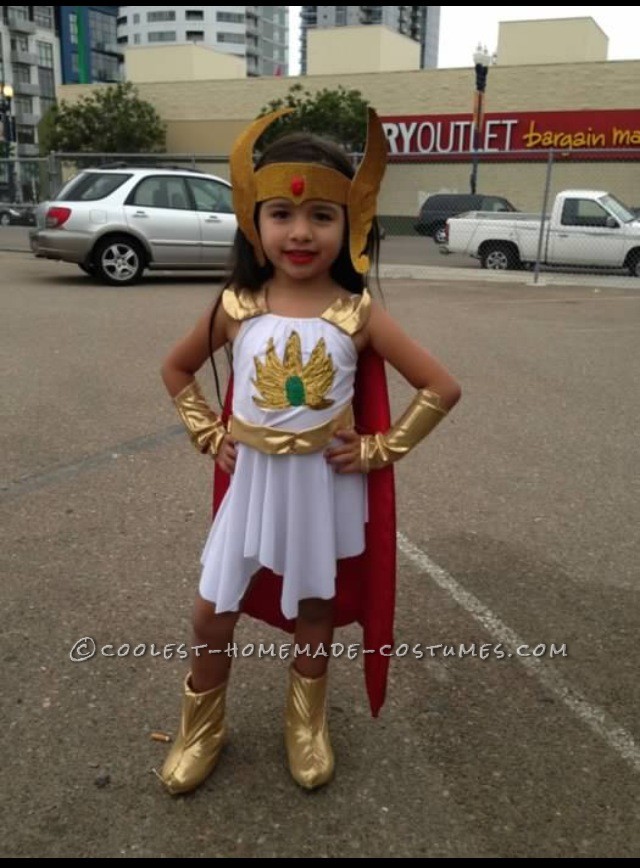 My little She-Ra
Skeletor
My son thought Skeletor was really cool, and I totally agree. For Skeletor I started with a long sleeve blue girls shirt, since it was the middle of summer I could not find the shirt anywhere! I ended up finding the shirt at Goodwill, it was $3 and it was Old Navy brand so I knew there was a good chance that Old Navy would having the same shade of blue in leggings, which they did. The shirt was too big so I took it in on the sides and trimmed the sleeves a little. I used acrylic paint to add a little 6-pack to the shirt. The boots were also purchased at Good Will. I used them for last years "Robin" Halloween costume, they were green so I had to paint them purple, and I added a coat of clear shine.
The mask was a challenge to find, I could not find the right kind of mask and I refused to pay $20 for one, so I found a plain mask at Party City and I painted it to look like a skeleton. For all the accessories that Skeletor wore, I used faux leather and faux suede, the leather was black so I had to paint it purple, I also added the same shiny coat that I added to the boots. The "suede" was already purple so it was perfect. For Skeletor's skull and cross bones, I used foam rubber paper and free handed and cut it out.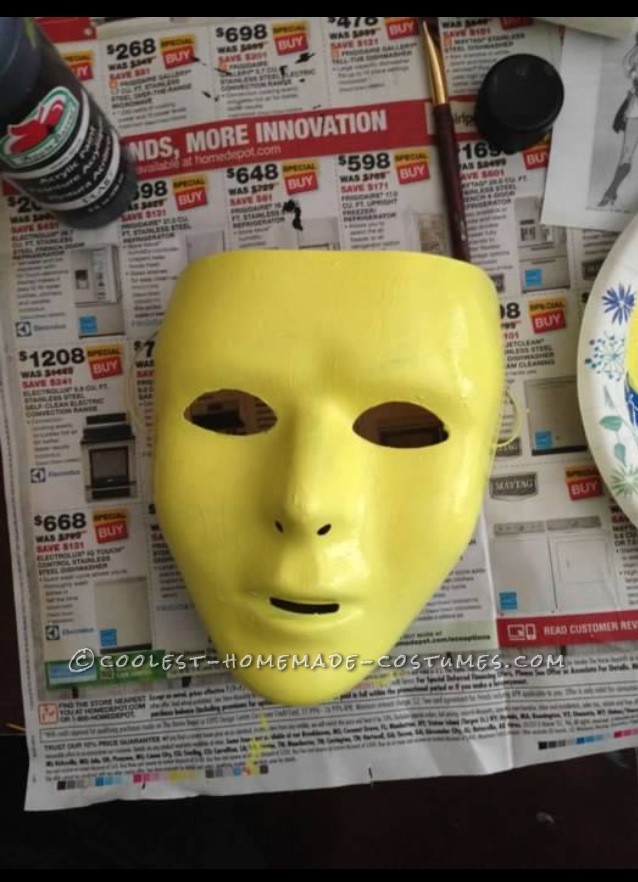 Skeletor's mask before I painted it.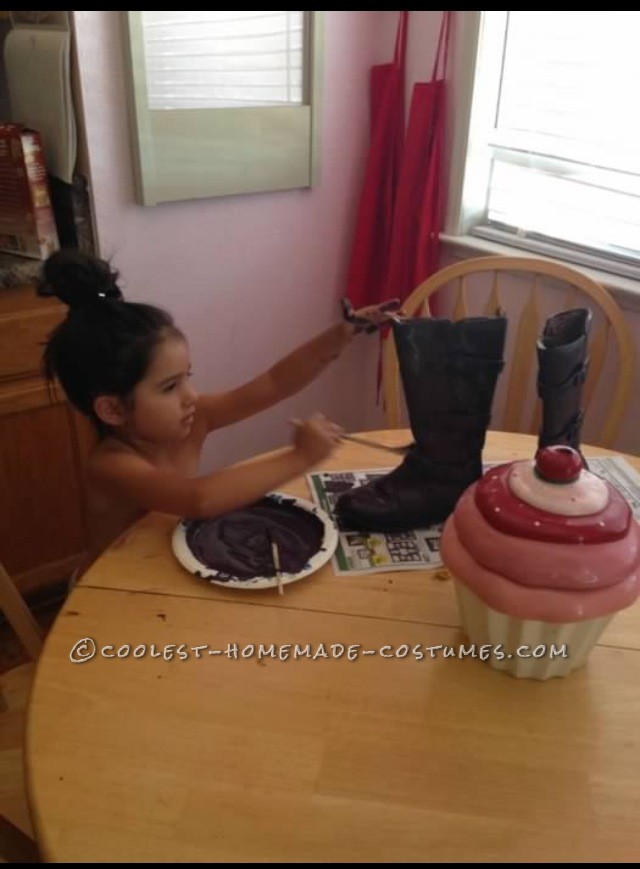 My daughter helping me paint Skeletor's boots.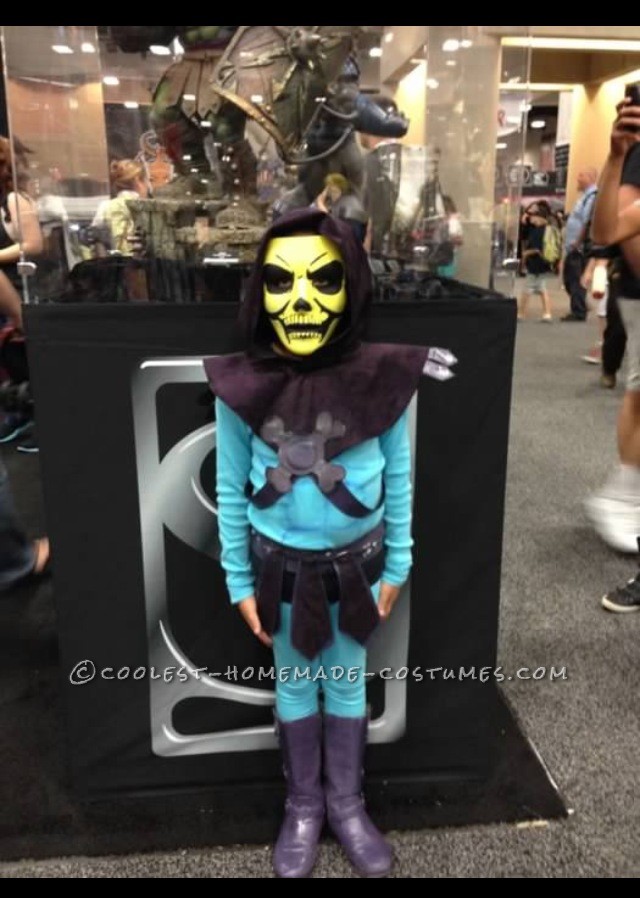 Skeletor at Comic Con
Complete
I was really pleased with how the costumes came out and they were a hit at Comic-Con. We didn't see any other Masters of the Universe there which was a good thing for me. The kids got a lot of attention and lots of photos taken from attendees. They even got stopped by a crew from Nickelodeon, they took photos and video of them to be used for an upcoming Halloween special, we were soo excited. We had a great time and the kids were really proud of their costumes.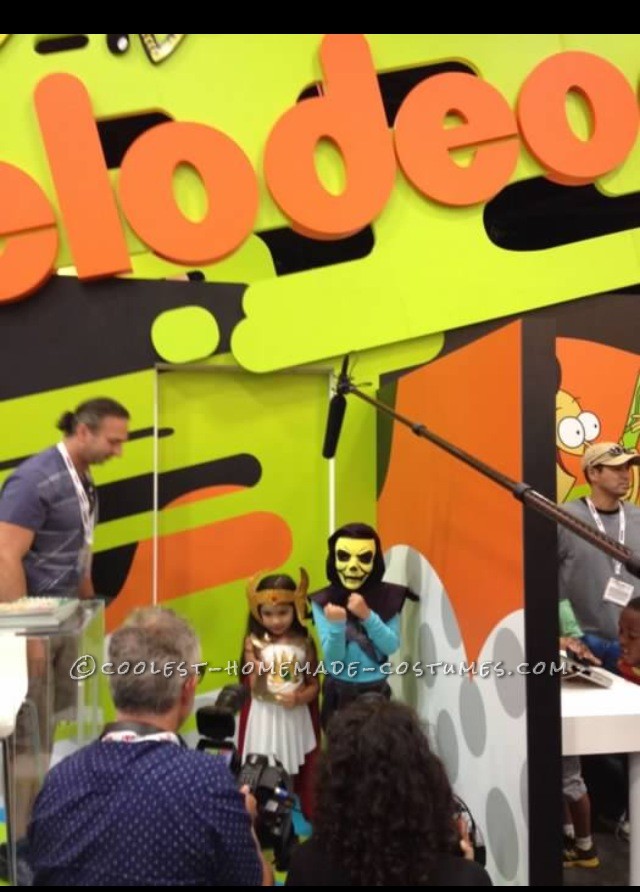 She-ra and Skeletor Costumes Getting filmed by Nickelodeon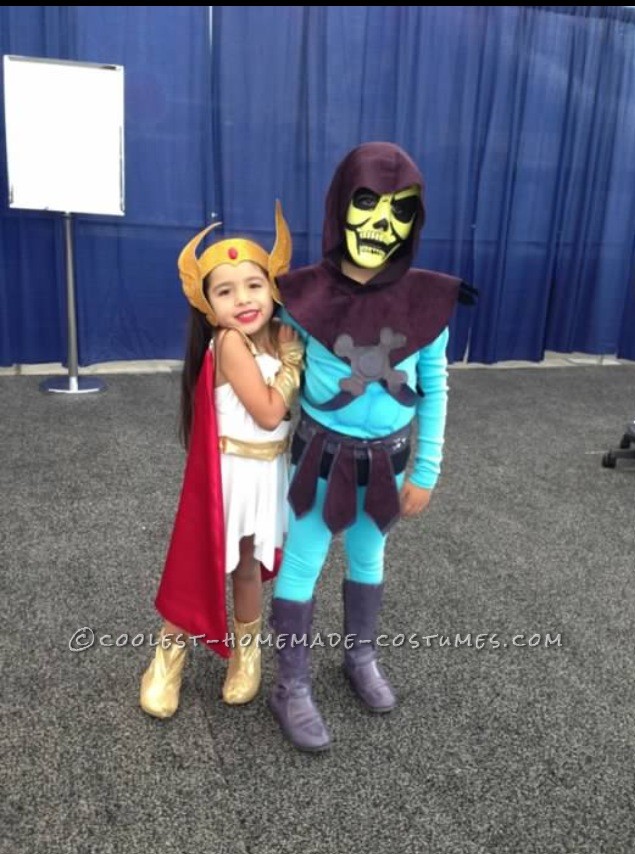 Lol, I think my son was over the picture taking.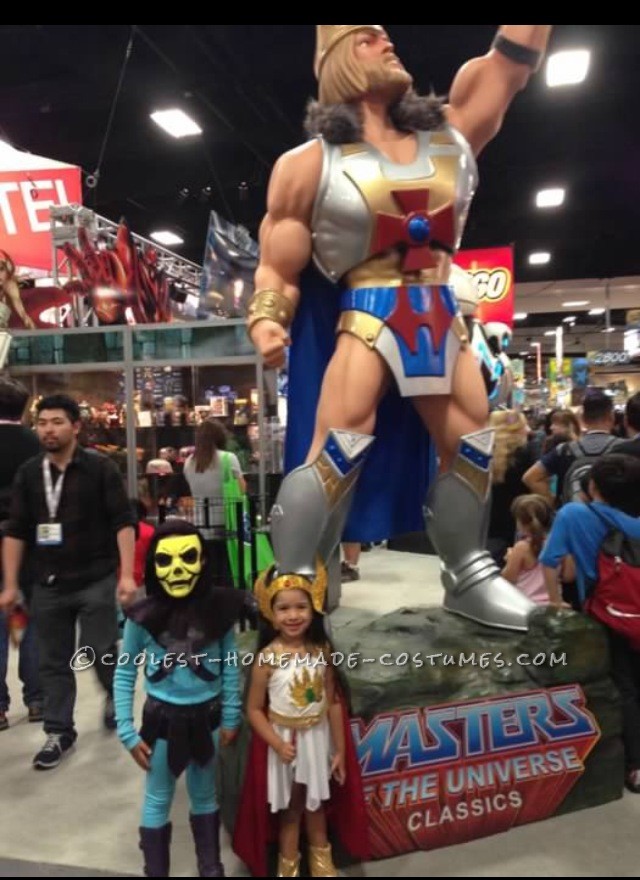 By the Masters of the Universe display at Comic Con