The Owl costumes here have been graciously submitted by readers like yourself. If you end up with a cool costume, or already have some cool costumes to share, send them over via this form. You can win a cool prize – but more importantly, you'll be taking part in creating the Web's ultimate homemade costume resource for everyone to enjoy.
---
Latest Owl Costumes
---
---

---
Featured Owl Costumes
---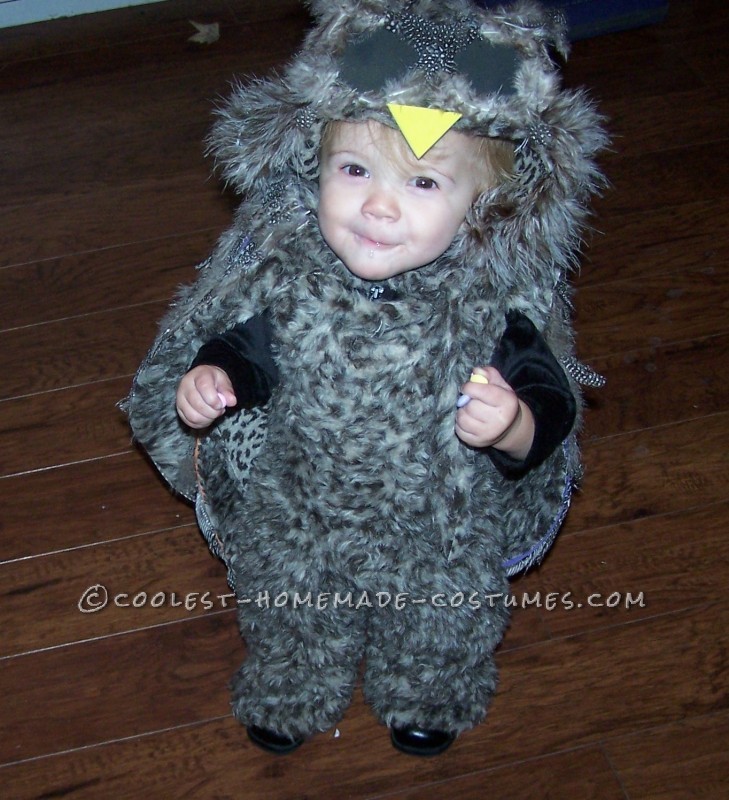 After five failed attempts at making an Eve costume to complement her brother's Wall-E, we ended up making my daughter an owl costume for Halloween last year. I made a body suit out of some fuzzy animal material. It was a simple jump suit that Velcro'd over her shoulders. She wore a black sweatshirt under, and black boots.
I made a cape with hood out of the same material, then cut an owl eyes, beak and ear shape from foam. I glued brown and black feathers all over the foam, except for the eye circles that I left black. I also added some orange foam for the beak. I then attached this mask to the front of the cape hood. Read more »
---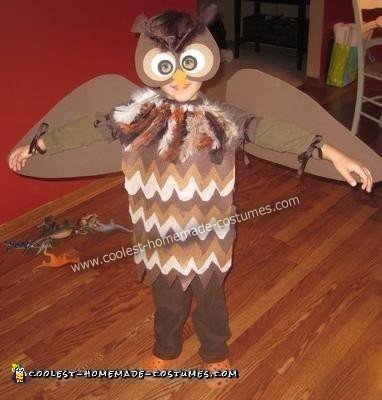 My five year old wanted to be an owl but I can't sew. I managed to get this ensemble together with about $20 worth of felt, foam board, ribbon, craft feathers, and a cheap pair of plastic novelty glasses (with the plastic lenses popped out).
Other items used to construct the owl costume: x-acto knife, scissors, glue stick, tape, safety pins. The base of the costume consists of stuff we already had: orange Crocs, brown socks, brown fleece pants, long sleeved brown t-shirt, and a short-sleeved brown t-shirt. Read more »