I am in ZTA at UF and we have about 3 socials a month, which gives me the perfect opportunity to dress up and get creative.  We recently had one with the theme "Space Jam".  Three of my friends were bunnies with the Tune Squad jerseys and I chose to be Marvin the Martian.  I got so many compliments on it and it was really easy to make.
**WHAT YOU'LL NEED**
Styrofoam block ($3.50-Walmart)
yellow pipe cleaners ($1.70-Walmart)
orange felt ($0.40- Michaels)
orange and lime green paint (2 for $1-Michaels)
plastic hat ($3.99- Halloween store)
cardboard or an old box (FREE)
elastic band ($4-  Walmart)
white gloves ($3.99- Halloween store)
plastic hand gun ($4.99- Walgreens)
stapler
hot glue gun
red shirt and leggings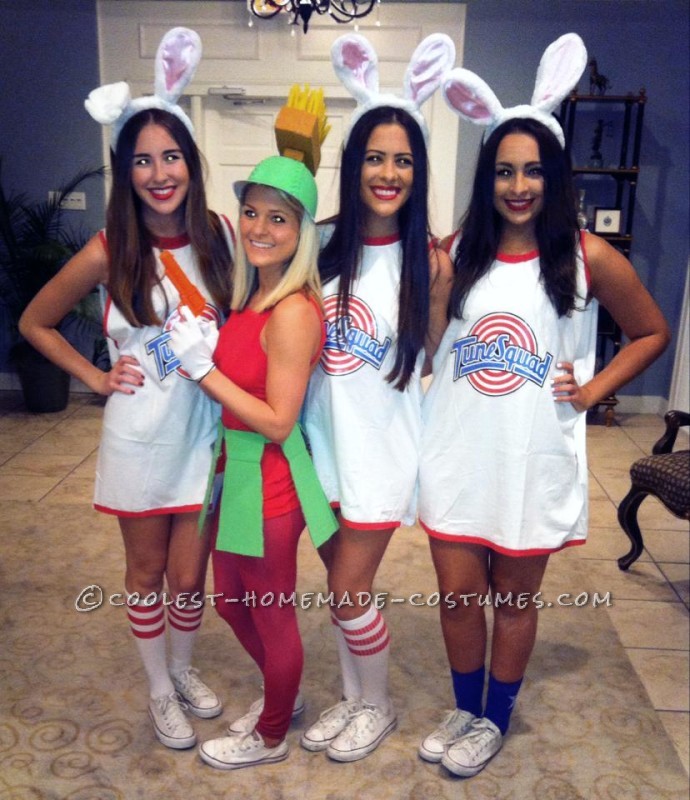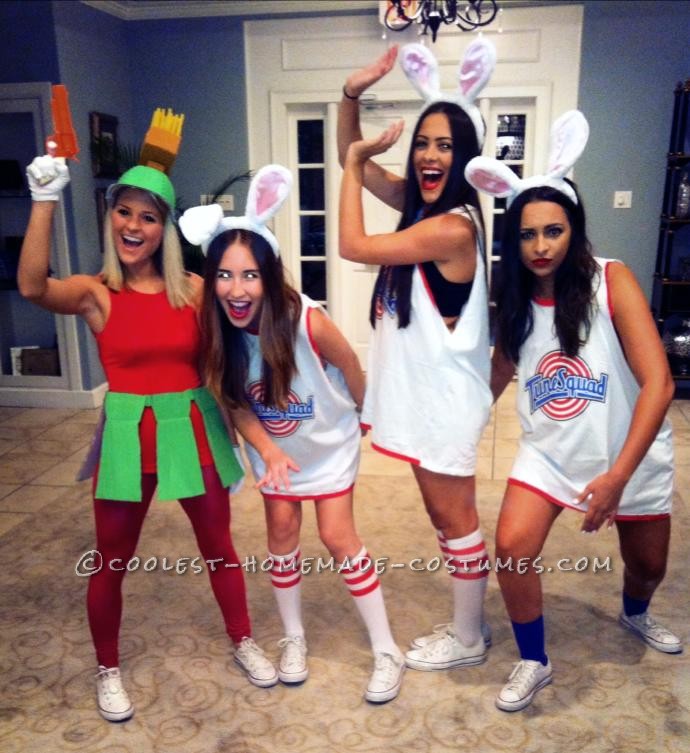 The Hat
**STEPS** You can really make it in what ever order you want, but I'll just tell you the process I went through.
I found a plastic hat at the Halloween store and I took off the sticker and painted it lime green.  I did this first so it could dry because I knew it would need several coats. Next, I started on the broom looking part of Marvin's hat.  I cut down the big Styrofoam block into something smaller that imitated what he wore on top of his head.  Once I got it to the size I wanted I traced it onto felt and cut the felt out.  I then hot glued the felt to the bottom and all four sides of the block (NOT THE TOP).
After I completed all 5 sides of the big block I got a similar color in paint, one to match the felt, and painted the top (this is so that the pipe cleaners are easier to stick into the foam).  As I let that dry I did the second coat of lime green paint on the plastic hat and came back to the Styrofoam piece.  I cut each yellow pipe cleaner into 4 sections and began poking them in the top of the Styrofoam.  Once everything is dry you can hot glue the orange (broom like figure) to the plastic hat.  Or if you want it to sit up a little bit you can do what I did and make a little rectangle block and cover it with felt as well and put that between the big block and the hat. NOW THE HAT IS DONE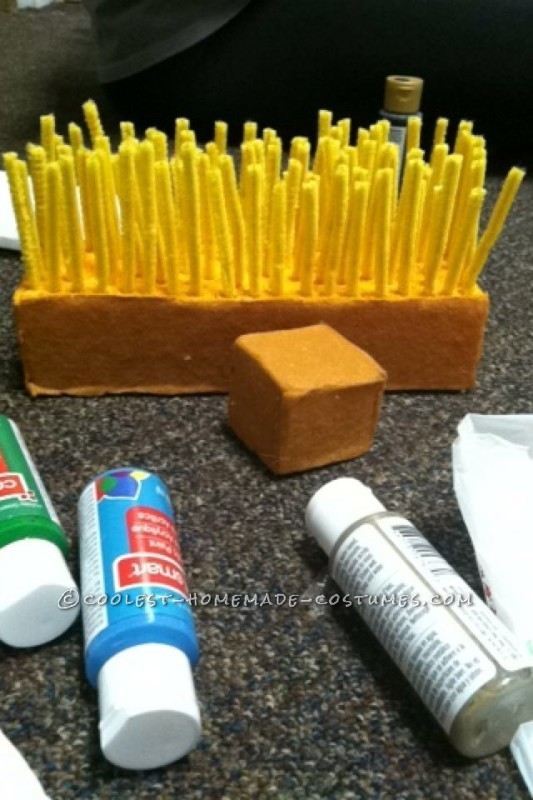 broom part of the hat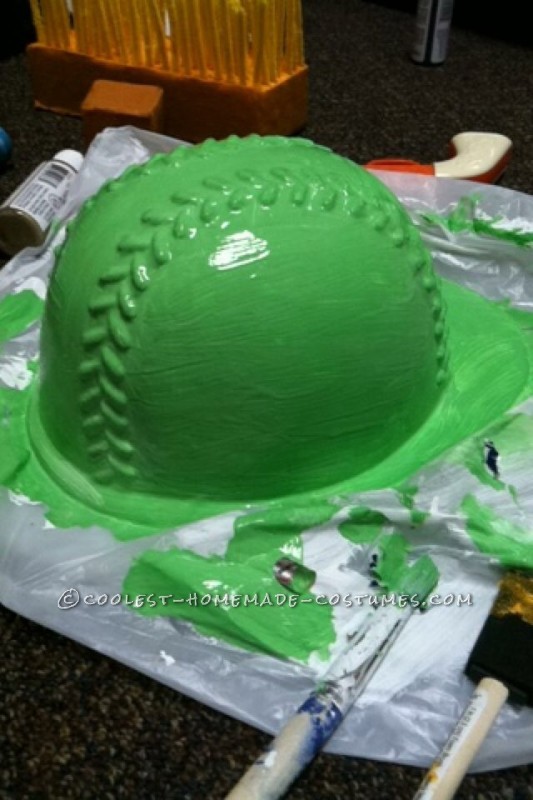 base of the hat
The Skirt
I personally just found an old box and drew what looked like what Marvin wears.  I drew one and traced five more (or however many fit around your waist).  Once I cut them I painted them lime green, allowed them to dry and stapled them to the elastic band, which I just tied around my waist.
Everything Else
Everything else was just a matter of finding things around the house or somewhere cheap.  I previously had red leggings, a red tank top, and white converse. However, any of these things can be found at Walmart or target for cheap. I got the white gloves from the Halloween store and the plastic gun was from Walgreens.
I HOPE YOU FOUND THIS HELPFUL AND HAPPY HALLOWEEN ! (: