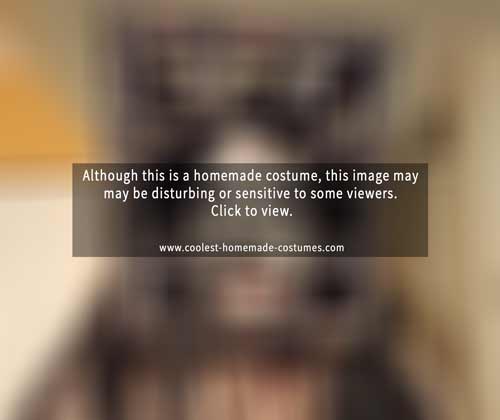 My husband and I had the best time with this Homemade John and Lorena Bobbitt Couple Costume.
We used pj's that we already had in our closets and purchased the fake blood($3), the polish and the Vienna sausages ($2 – I used both kinds throughout the night for added laughs) and, finally, a fake knife($1)!
I wore the fake blood-covered knife as a hanging bracelet and the "appendage", placed in a mason jar, as a necklace; my hands were therefore free and I could keep going with 'my act' easily. It also complimented my pajamas nicely, reminding people at the party who I was dressed as when "John" was not around "Lorena".
This was by far our Favorite Costume to date!
Total spent $6.00