Take a look at these homemade Captain Morgan costume ideas submitted to our annual Halloween Costume Contest. You'll also find loads of homemade costume ideas and DIY Halloween costume inspiration.
Costume by Rob B., Orlando, FL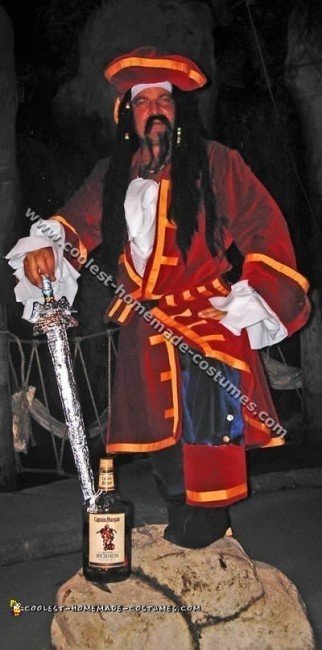 We have been working on my Captain Morgan costume for about four months. I decided to do a costume you can't buy. I have tried to include every detail. Sword, gun, cape and belt are custom made from a saddle shop. Everything I could do. It appeared to be so authentic that I went downtown and anyone with the same idea wouldn't even stand close to me. Maybe it was a crazy idea.
We had more fun making it than the great response I got. Tomorrow is Halloween I can't wait. I represent a good time and everyone knew exactly who I was. Thanks for the chance to enter your contest.
Total Spent: $475