Brighten up your Halloween party by dressing up as a cute, awesome fuzzy bear! Check out all our Cool Bear Costume ideas. You'll also find loads of homemade costume ideas and DIY Halloween costume inspiration.
Bear Costume Created by Michelle B. from Salem, NH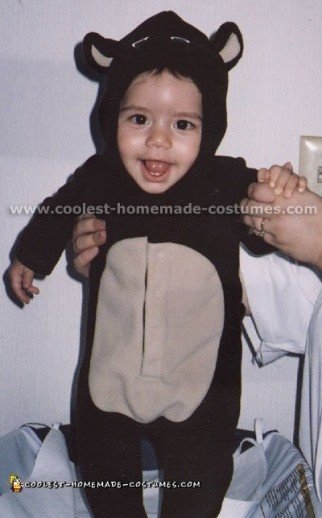 My son Marquis, reminds me of a little bear so I came up with this costume. I just used dark brown and light brown felt fabric and a few snap buttons. I made my own bear pattern and sewed it together.
Enjoy making your own Bear Costume!