I am almost positive that every child loves Docmcstuffins and my son is not the exception. He loves dinosaurs and dragons, so when I asked him if he wanted to dress up as a SCARY dinosaur (which I thought was going to be for sure) he said he wanted to be Stuffy the dragon. Why is it that they do not make Stuffy costumes? Imagine all the Stuffys that would be walking around on Halloween. So I was stuck making his costume. The first thing I made was Stuffy's head because if I couldn't make it then, there was no way he was going to be Stuffy this year. Luckily I nailed it! So here is how I made the costume:
Making Stuffy's head
To make Stuffy's head, I used cardboard and a stapler. I made a round cardboard hat that fit on my son's head as shown in the first picture. I ended up removing the bottom part of the cardboard that was supposed to be the mouth and moved it up. So Stuffy's mouth was semi-closed instead of a having an open mouth.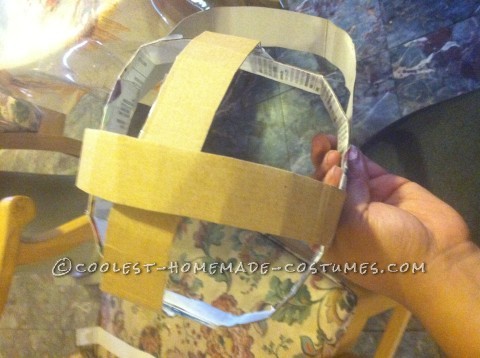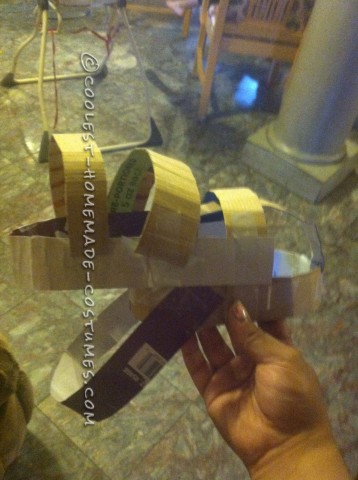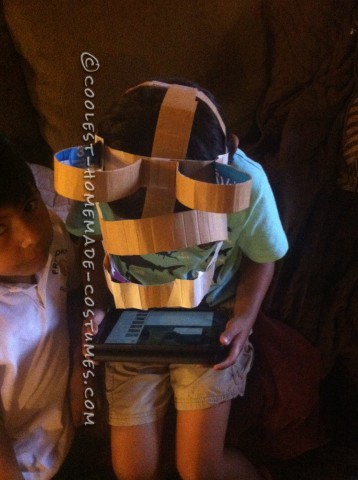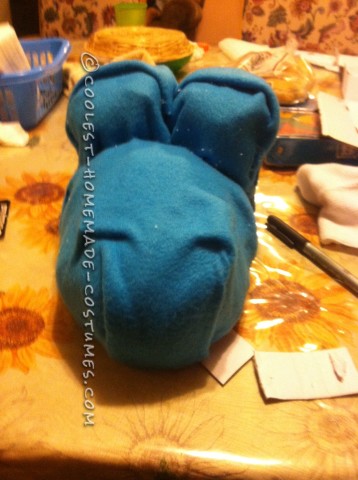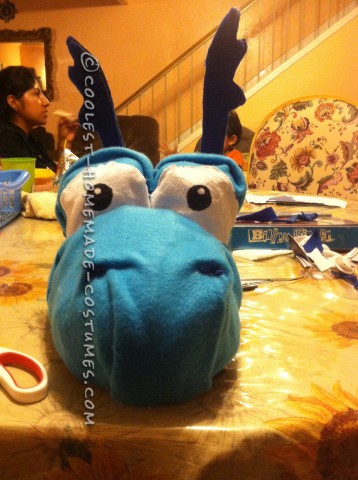 Stuffy's Wings
I made the wings out of cardboard and straws to make it look like the bones in the wings. To attach both of the wings together, I cut a small square from the cardboard, wrapped it with fleece and glued it on to both wings. I took some elastic sewed into fleece and attached it to the wings.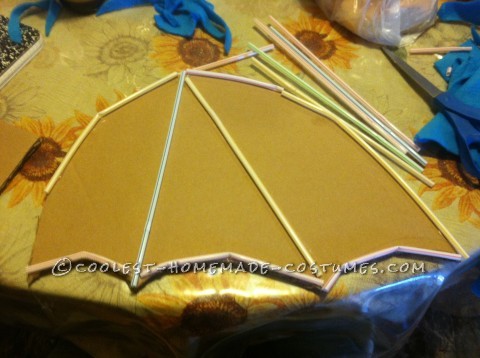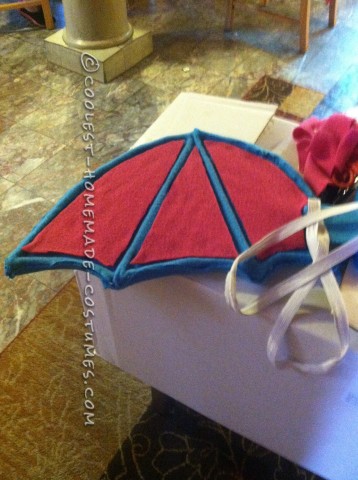 Stuffy Onsie
This was honestly the hardest part of the costume for me because I am a beginner at sewing. If you are a pro, I'm pretty sure you will finish this costume in one day. I traced one of my son's old footie pajamas. Make sure you leave plenty of seam allowance. Cut the back side in half so that you can sew the spikes in the back. I added a hoodie to the onsie so that you wouldn't be able to see his head. Sew on a red collar to the bottom of the hoodie and make sure you add Stuffy's spikes (my son made sure I added those "circle things" on his collar).
I found a pin on Pinterest that showed how to make a tail and sewed it onto the back of the costume. I also made some shoe covers and mittens for him. You can find tutorials online to make all of this. Now all you have to do is add all of the pink spots that Stuffy has on his tail and back, and you are done!