Take a look at the coolest homemade Titanic costumes submitted to our annual Halloween Costume Contest. You'll also find loads of homemade costume ideas and DIY Halloween costume inspiration.
costume by Kasey J., Traverse City, MI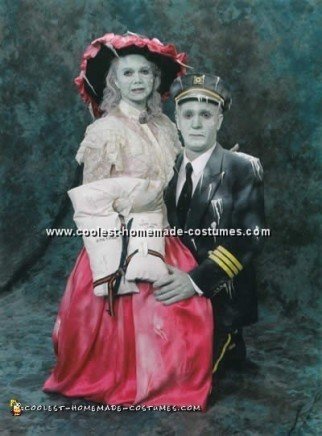 My husband and I came up with these costumes because of our love for cruises and Halloween. We even got married at Halloween time so we could celebrate our anniversary and Halloween at the same time.
People stop, stare and whisper when they see us dressed up. Many are even too scared to talk to us and no one will touch us!,
I hope you enjoy these Titanic costumes!,
Total Spent: $50