Take a look at the coolest Snow White costume ideas submitted to our annual Halloween Costume Contest. You'll also find loads of homemade costume ideas and DIY Halloween costume inspiration.
Costume by Johanna B., Fairfield, CA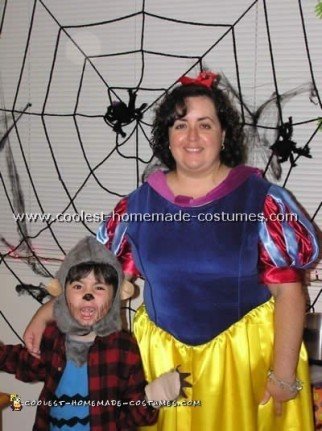 I always wanted to be Snow White for Halloween. I could not find a worthy Snow White costume to purchase. I have been sewing since I was seven and figured I could make my own costume. I spent one year planning the costume and buying the materials. Since an adult size Snow White pattern is not available I decided to put two other patterns together to make this dress.
It is a combination of Glenda the Good Witch and the Wicked Witch both from the Wizard of Oz. I wanted the costume to be as authentic as a Disney costume.
You cannot see it but I am wearing a floor length pink velveteen and satin cape just like she wears at Disneyland. I planned an 82 birthday party/Halloween party for my grandmother last year and wore this costume. I didn't just look like Snow White that day, I was a princess!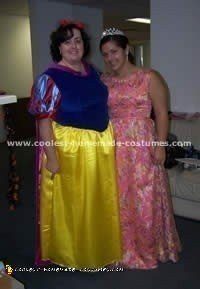 Total Spent: $50