Take a look at these homemade Garden Gnome costume ideas submitted to our annual Halloween Costume Contest. You'll also find loads of homemade costume ideas and DIY Halloween costume inspiration.
Costume by Rachel H., Rock Hill, SC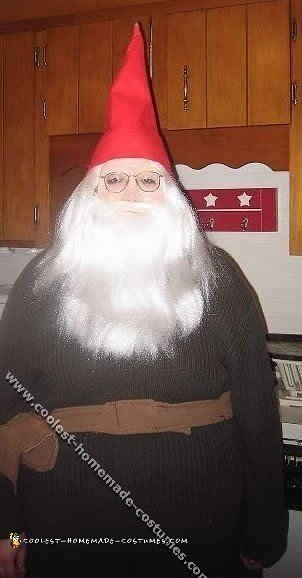 I used an old man prosthetic piece with wig and beard for my gnome costume. I got the clothes at goodwill. And I used a Santa hat with the ball taken off.
Total Spent: $75