My names Mark Doherty from Londonderry Northern Ireland. We take our Halloween very serious here, always trying to form group costumes and making them stand out as much as possible. 2009 was a year for Oompa Loompas, but this year, inspired by many other examples, we had a Homemade Lego Men Adult Group Costume Idea.
We used heavy duty cardboard, polystyrene sheet, doorstop wood, coloured paper, evostick, gripfill, and many other supplies. 8 weeks of hard graft and much help from close family and friends saw us rock out as a batch of six brick loving city dwellers! From the 1st photo we have a Lumberjack(Kenneth Loane), Farmer(Me), Muscle man(Rudi Moore), Train conductor(Paul Doherty), Magician (Ryan Campbell) and a doctor(Craig Logan). They went down a treat here in Northern Ireland, unfortunately there were no competitions here, but we hope you like them!
I have to take credit for the heads and bodies, Rudi Moore did a superb job with the hands, my dad Brian dipped his efforts across the board but made an amazing individual effort on the shoes, Ryan Campbell was there from the start and has since graduated from his apprenticeship, my mum and granny pulled out the stops on the material side of things, thank you to mum, dad, Reggie & Carol Campbell for the transport and Richie Willis and Ben Leonard for holding the money and body guarding!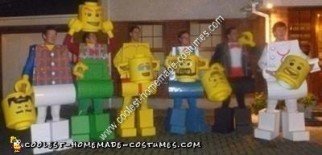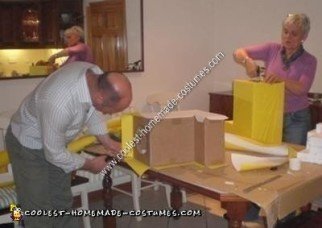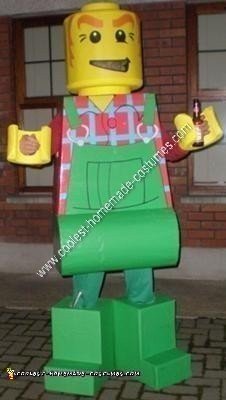 ---
Halloween Coupons and Discounts
Click here for 10% off your order at HalloweenCostumes.com (Expires Sep. 25, 2021)
Shop now with coupon HA18 for 18% Off Sitewide at Rolecosplay.com (Expires Sep. 30, 2021)
Shop with coupon SAS10 for 10% Off Sitewide at Gcosplay.com (Expires Dec. 28, 2021)
10% Off at PrivateIslandParty.com with with coupon 10CA
Essential Workers? Get 20% of at HalloweenCostumes.com (Expires Aug. 18, 2022)
---
---