This Shadows costume might be the easiest costume on earth. And from all of my costumes over the years, this one got the very best reaction. And surprisingly, the males who saw it went nuts.
So, here it is….Shadows. I got morph suits in my children's sizes. Then I added all black accessories and clothes to my kids that resembled what they would normally wear. My girl always has a bow in her hair and skirts on, so the was what I added to her.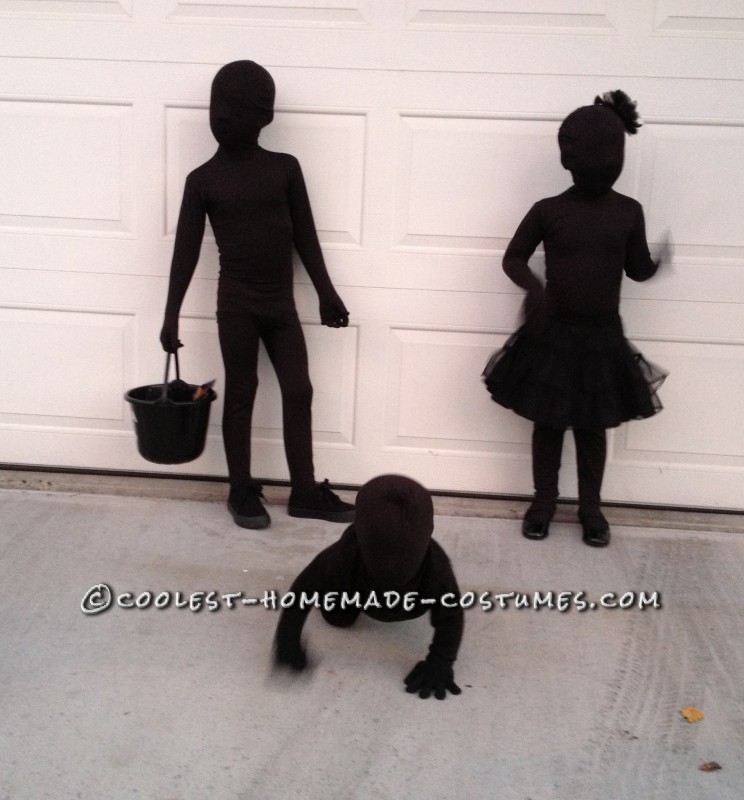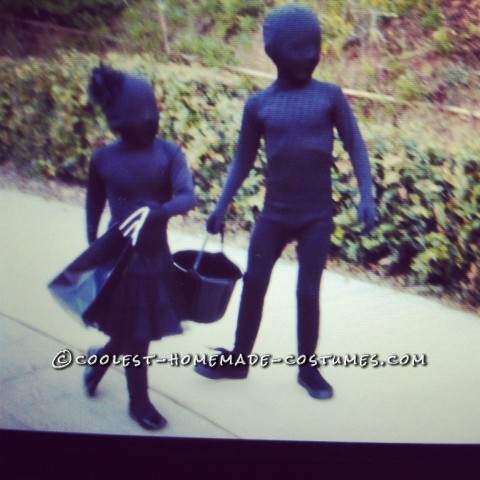 My boy was simple with just a pair of really cheap all black shoes. And my baby, who was too small for a morph suit wore black tights, a black turtleneck, black mittens and a black nylon I put over his head and tied off the legs and then cut them off.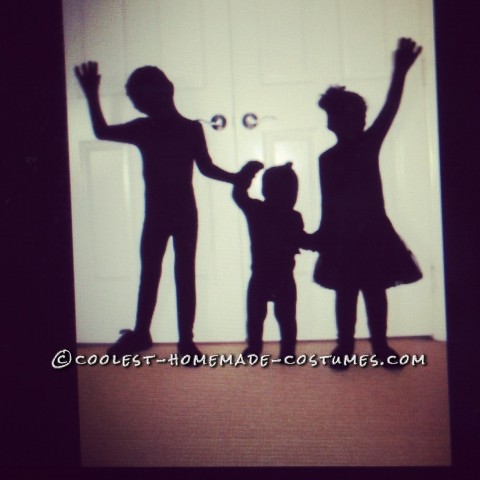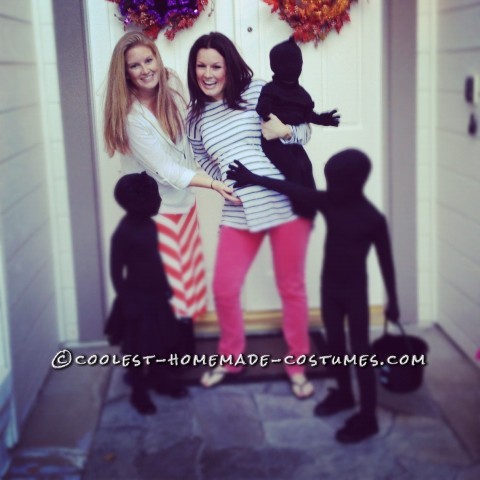 Simple….yes. Awesome…YES!