Our little boy has always been a fan of animals and we thought it was the cutest thing when he learned how to identify an elephant and mimic the sound of one; complete with an arm in the air like a trunk. So an elephant he was going to be.  But Brandon had other ideas. His other great love is tractors. At a consignment sale, we saw a store-bought John Deere tractor outfit, but it was grabbed before we could get it. When our son saw the purchaser checking out with it, he instantly pointed at it and exclaimed "Actor, Actor, Actor!"  There you have it…..how can you argue with that?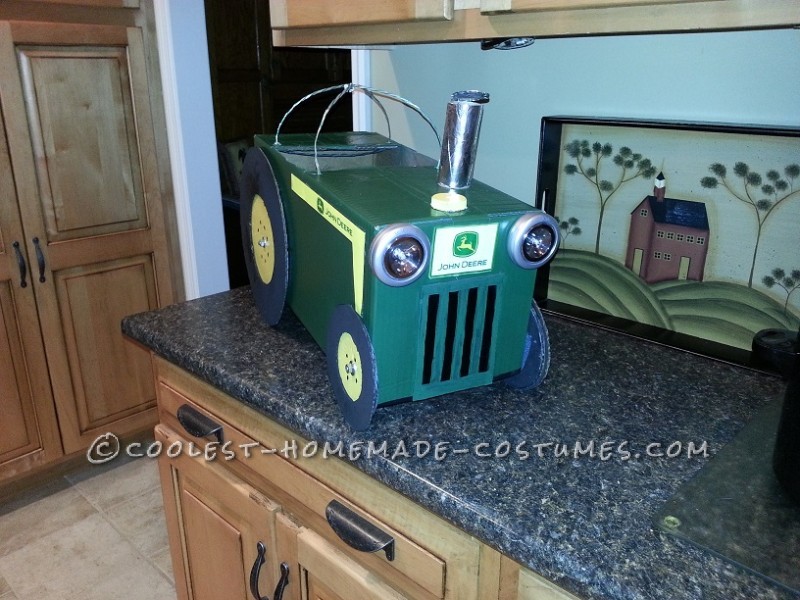 Final look
The Design of a Deere
So immediately, we got to work rounding up boxes and materials to construct our own tractor costume. The first order of business was to make sure he would be fine with it. We cut a hole in a diaper box and stuck him in it. You would have thought you had given him the best toy on the planet. He didn't even need straps! He grabbed the sides of the box and ran around the house.  Add a little Styrofoam, cardboard, paint and stick-up lights, and viola, a tractor is born.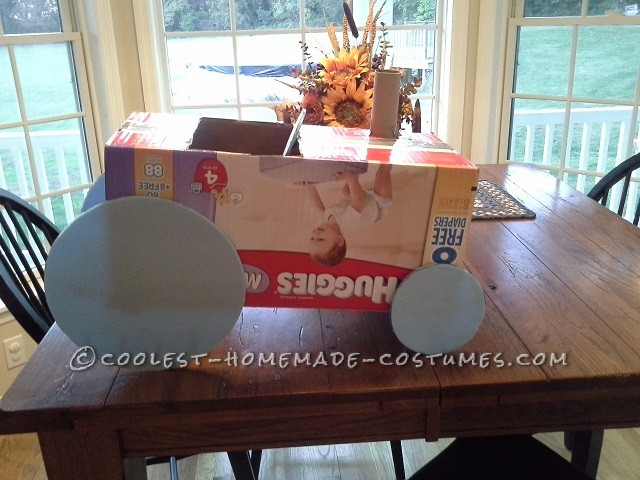 Stage 1
The Devil is in the Detail
The fun part of all of this was adding all the little details, such as the grille, decals, bolts and washers for wheel hubs, orange triangle, personalized license plate, smoke stack complete with flapper, painted milk cap for radiator cap, and the most unique feature was the old smart phone stuck inside to pump out "She thinks my tractor's sexy."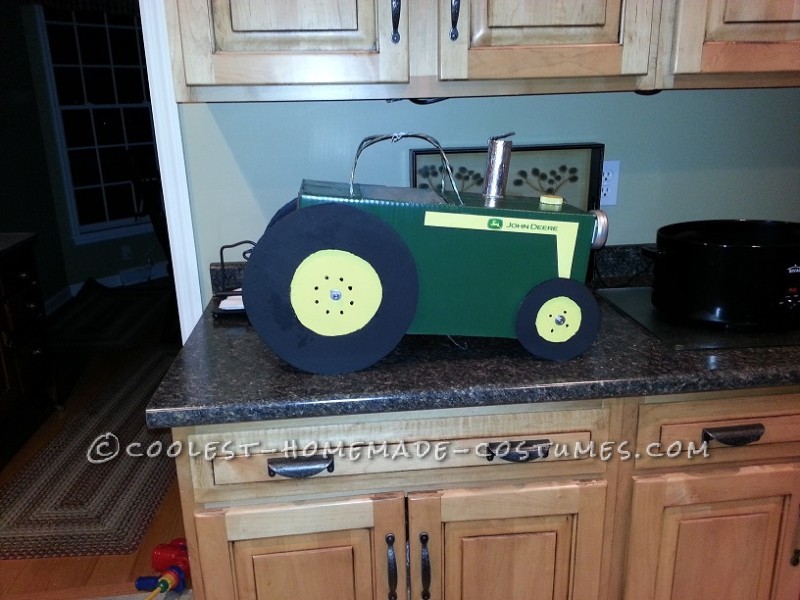 Side Detail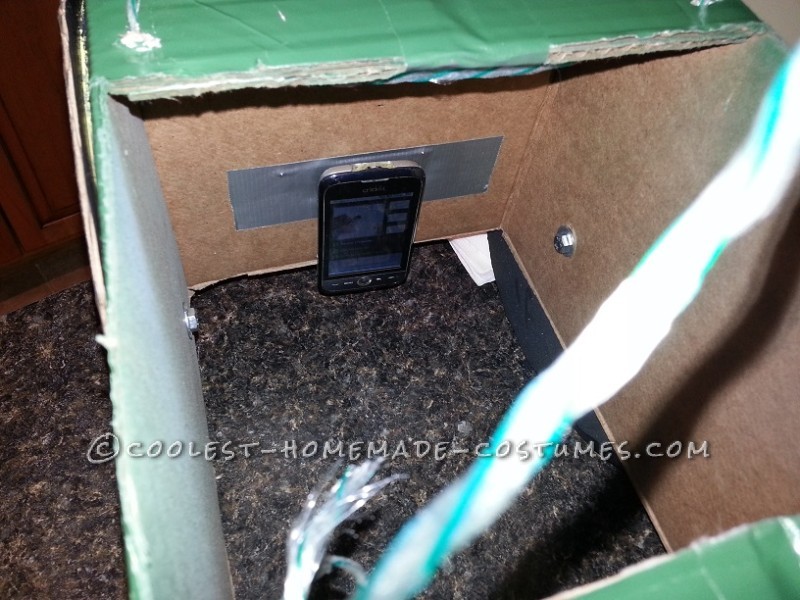 Add some tunes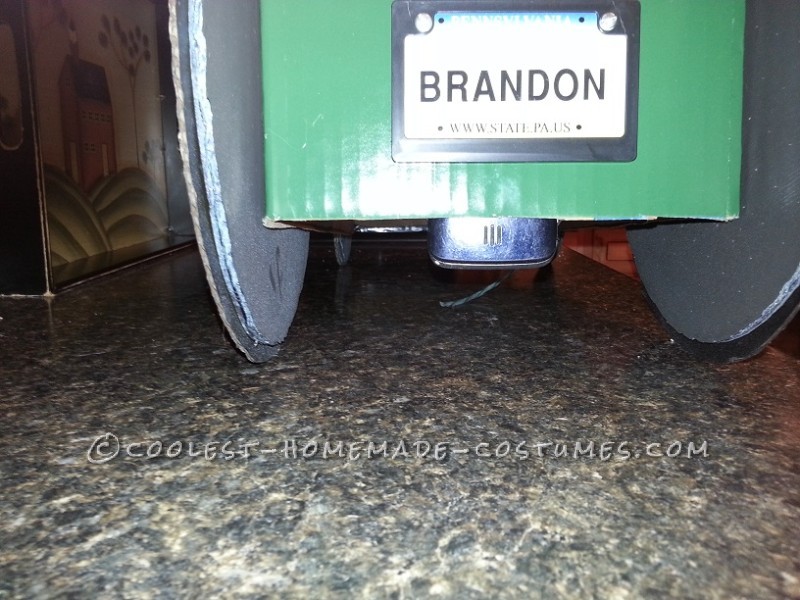 Personalize it
He Loves It
But nothing tops the sheer joy of seeing how elated he is to strap on his tractor and chug around.  He loves to do laps around the house pointing the lights at things and shout out "Actor, Actor, Actor!"