Every year our friends throw an over-the-top Halloween party and we wanted to step up our game in the costume department. So my boyfriend, Sam, and I decided to go as Adam and Barbara Maitland couple Halloween costume. The masks took about a month to make as we worked on them a little after work each day. We built the masks from mostly paper mache, masking tape, foam and chicken wire. The teeth of my mask are clay and the tongue is made of carved painted styrofoam.
I used a black plastic mask from a Halloween store for the inside portion. I bought the dress and shirt online and picked up the wig at a Halloween store. Sam attached the inside head piece from a hard hat to the inside of my mask so I could wear it. I safety-pinned the wig to that piece so it was easy to put on and take off. Sam cut out the eyes of his mask and glued see-through black fabric to them so he could see. I used the same fabric in the middle part of my mask. We ended up winning the Best Costume Overall prize at our friend's party! It came together much nicer than I could ever have imagined!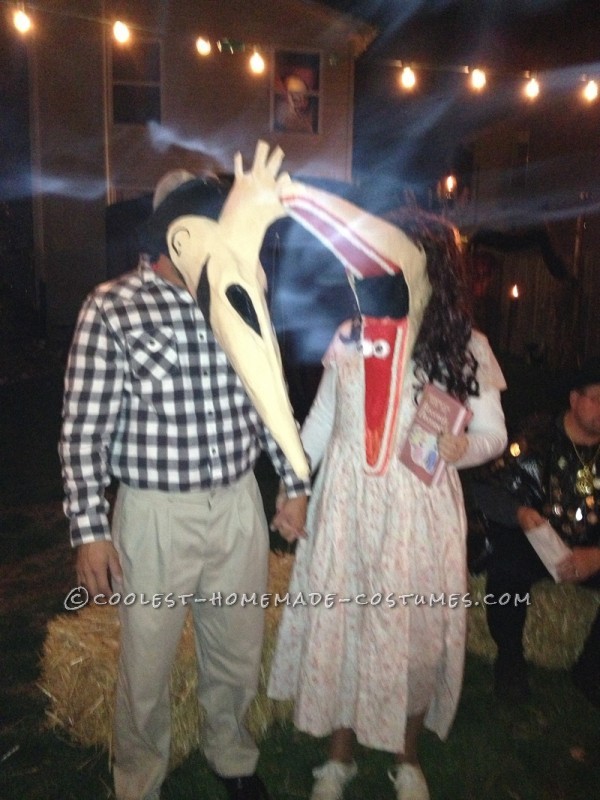 Adam and Barbara Maitland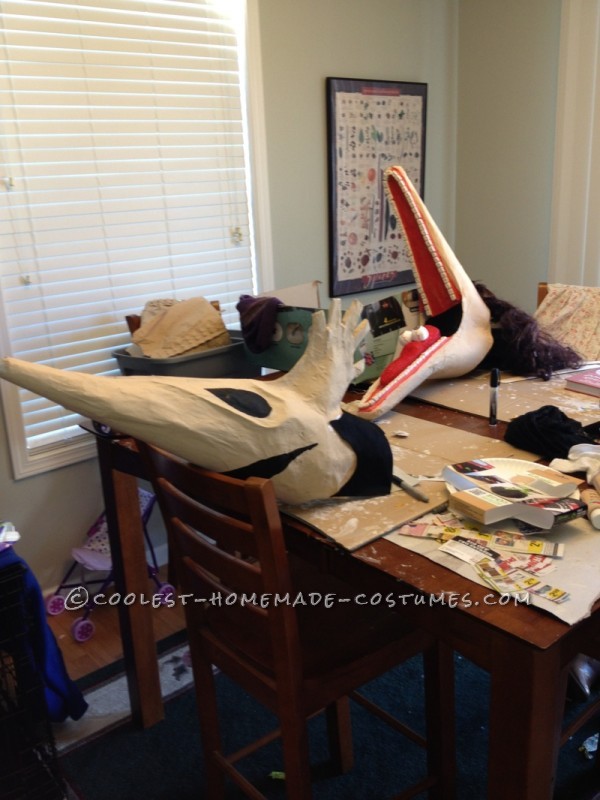 Inside mask
I used a plastic black mask from a Halloween store for the middle part of the mask. I attached the two mouth pieces using paper mache and masking tape.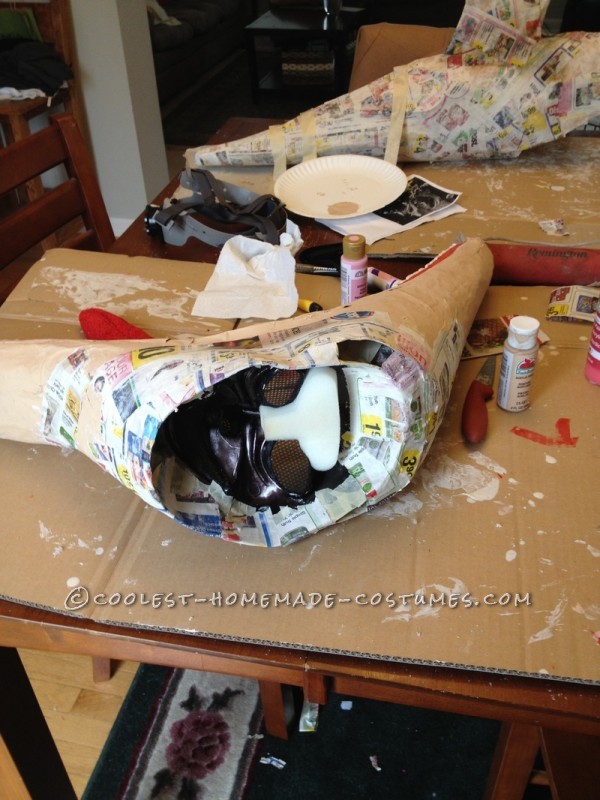 Mouth pieces
I took a pic styrofoam cone and cut it in half to make the mouth pieces. We wrapped each piece in chicken wire and paper mached them.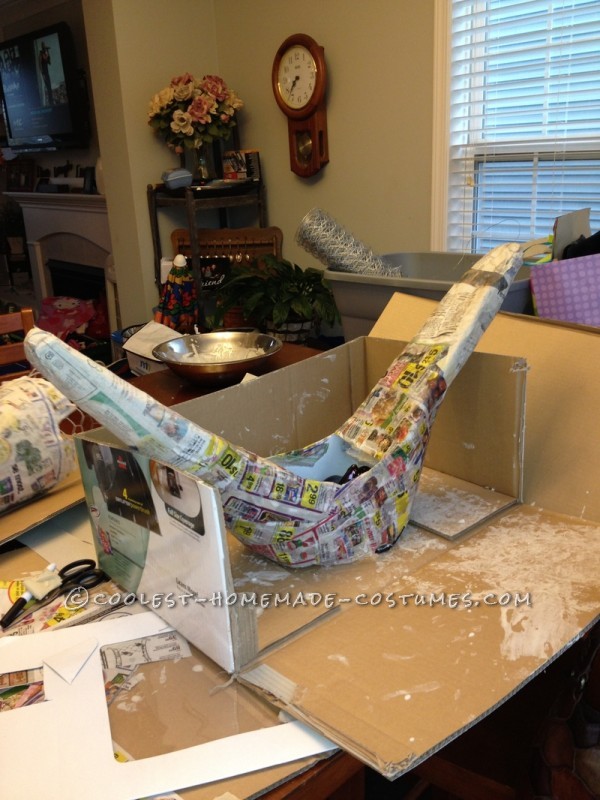 Head piece
This was the hardest part of the whole things. I had more than one sleepless night thinking about how I was going to wear this thing. My boyfriend came up with the idea to use the inside part of a hard hat. He screwed it to the mouth piece and it worked great! I used safety pins to attached the wig and it was really easy to put on and take off.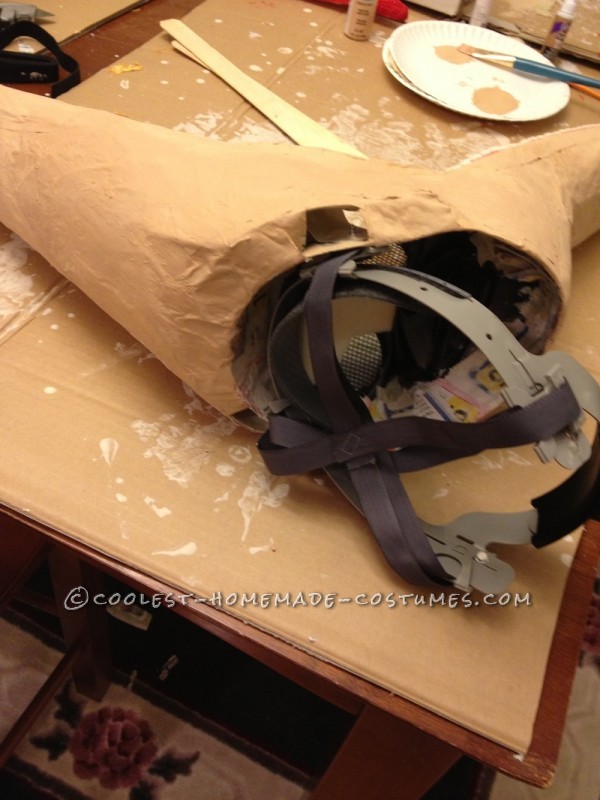 Adam's Mask
My boyfriend used a styrofoam and formed the piece out of chicken wire. He then paper mached it and formed a hand for the top.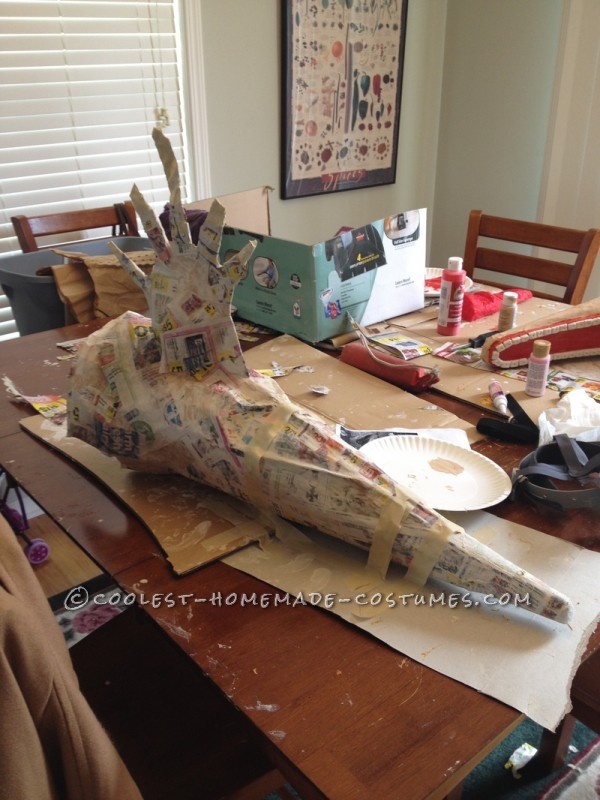 Teeth and Tongue
I used clay for the teeth and carved a piece of styrofoam for the tongue. It was surprisingly lightweight!