Take a look at these homemade Britney Spears costume ideas submitted to our annual Halloween Costume Contest. You'll also find loads of homemade costume ideas and DIY Halloween costume inspiration.
Costume by Brittany M., Barrie, Ontario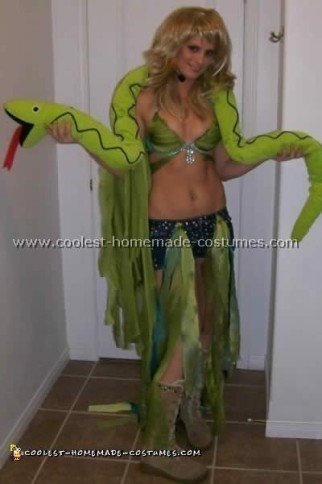 I have never sewn in my life but I was determined to make this Britney Spears costume. This is pre crazy Britney with the python that she did at the MTV music awards in 2001 to "slave".
Total Spent: $50