These are my mermaids, photos were taken some 11 yrs ago.
It was raining that day, everything around them was wet, it looks they just  came out from  the sea :)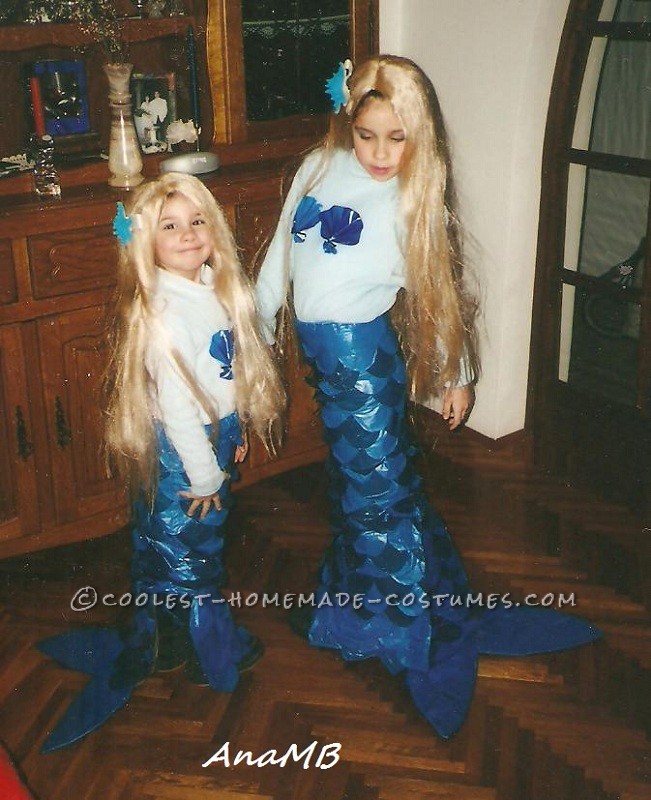 Little Mermaids
How To Make
I don't have a tutorial, but I belive there should be no problem making this costume. I used plastic bags (the one you get in the store when you are buying groceries) and some garbage bags, in two different sheades of blue. I decided to use that, because I wanted some "wet" look.
I cut the stripes just like I drew on the picture, trying to imitate fish scales, and sewed it with sewing mashine, one by one to each other. You can see the tread only on the first stripe, the others are hidden below the scales. When I got enough of material, I cut it in the shape I drew on the picture and sewed it like a skirt. I left the bottom unsewed, so girls could walk normally.
Fish tail – I used the cardboard for its shape, covered it with the plastic bag and glued it to the back of the skirt.
I put some elastic band in the waist line, and that was it! No problem at all!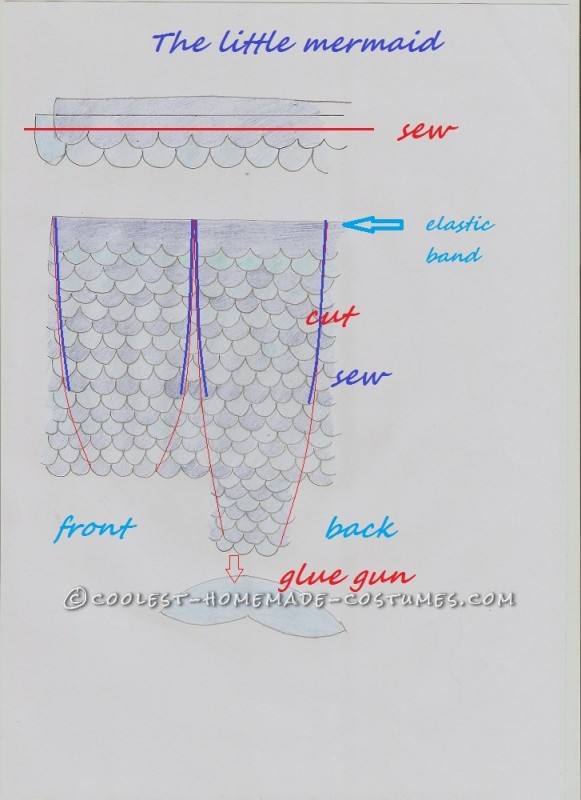 how to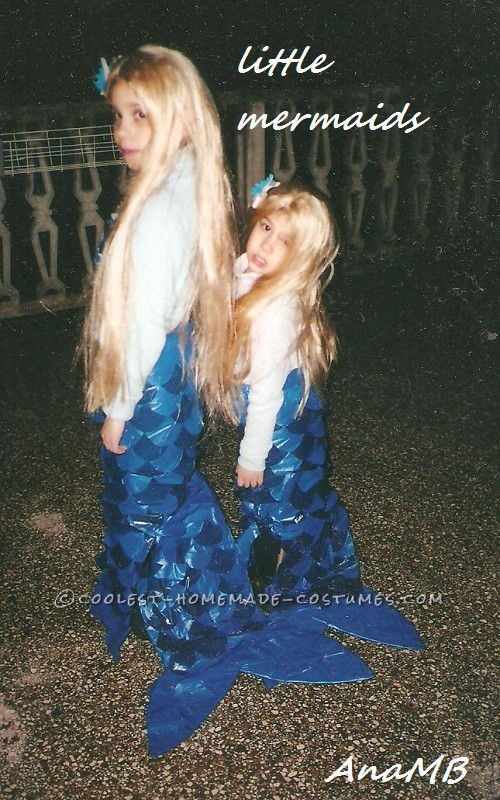 back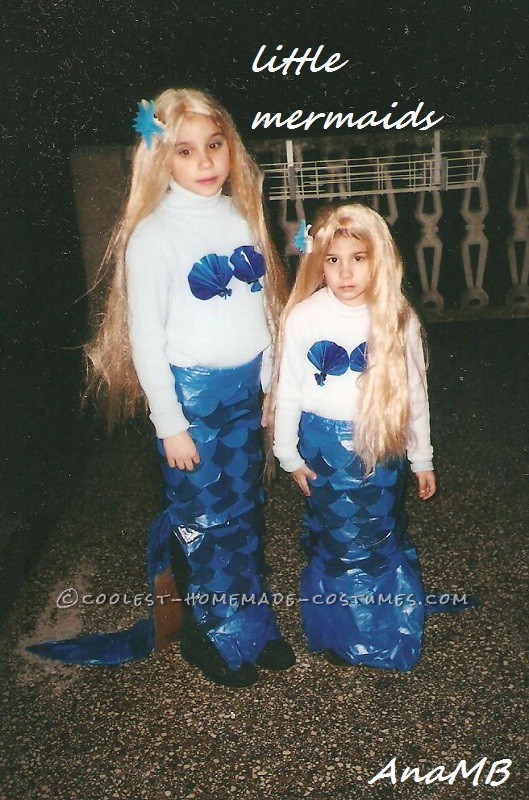 front
Accesorise
And, for the bra, I used the plastic bag again, folded it like a fan, cut the egdes a little bit to get a shape like a shell. I hand stitched it to the shirt.
I purchased the wigs, girls looved them, their favorite part of the costume!
I also bought two sea stars, painted them and glued them to the little comb for the hair.
It was just something that any mermaid would wear :)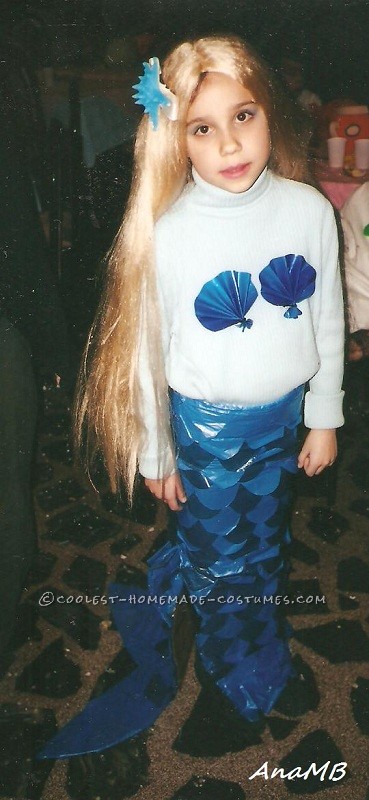 all finished and ready to show off ;)