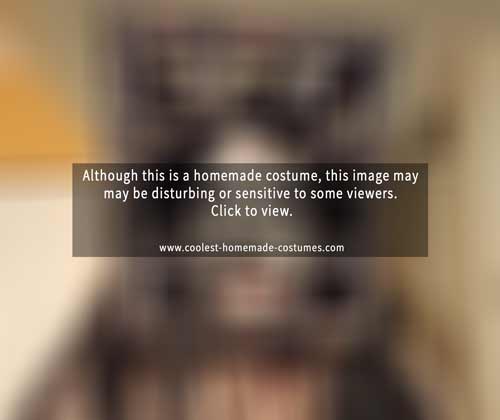 I bought a pair of used coveralls and dyed them with coffee. Then I splattered paint to create stains.
I made the cage out of cardboard and painted it with dollar store acrylic paint. Adding plastic "chains" completed the outfit.
The makeup was also created with cheap dollar store paints. I topped it off with a long haired black wig from previous years' costumes. I think it turned out well.. and it won a prize at a Halloween party on the weekend.
Everyone was impressed. I got stopped by the police on my way home after the party. I didn't have my driver's license with me…thank heavens I don't drink! It's hard to be convincing with a costume this creepy!! I've attached a picture of the "real" Jackal for comparison.
The whole outfit cost me about $15 to make.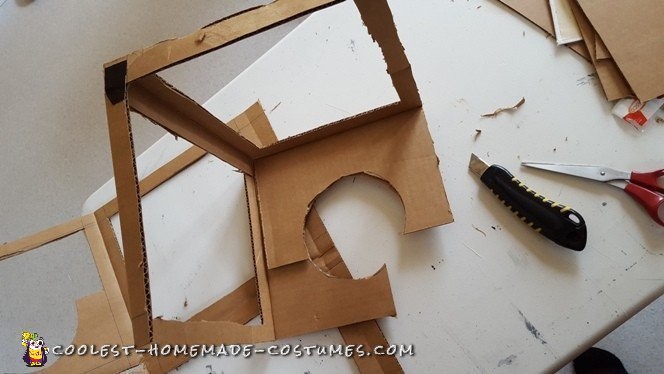 A cardboard box was used for the head cage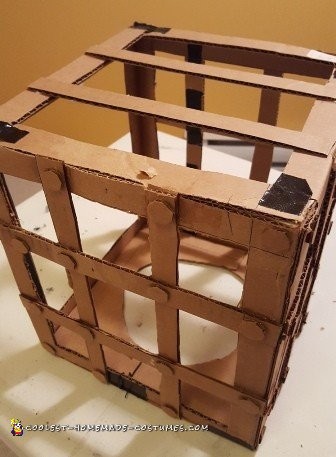 almost finished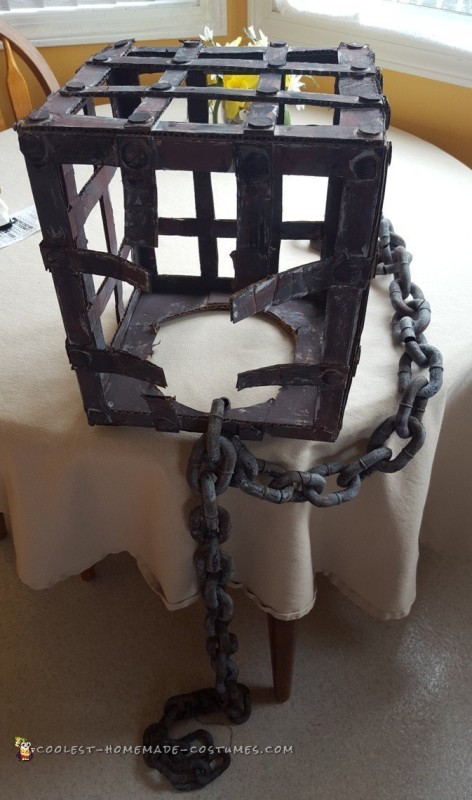 the completed cage