35 Coolest DIY Baby Costumes that are so Easy to Make
What's the most important aspect of a perfect baby costume? Comfort! Hands down. If your baby isn't comfortable in their costume, they're not going to have any fun. And neither are you.
So, along with creating an adorable, cute and easy-to-make costume for your baby, you're going to want the costume to cuddle your baby so that they don't even know they've dressed up. Below you'll find our hand-picked selection of the coolest, easy-to-make, and most comfortable homemade costume ideas for babies.
1. Little Old Lady Baby Costume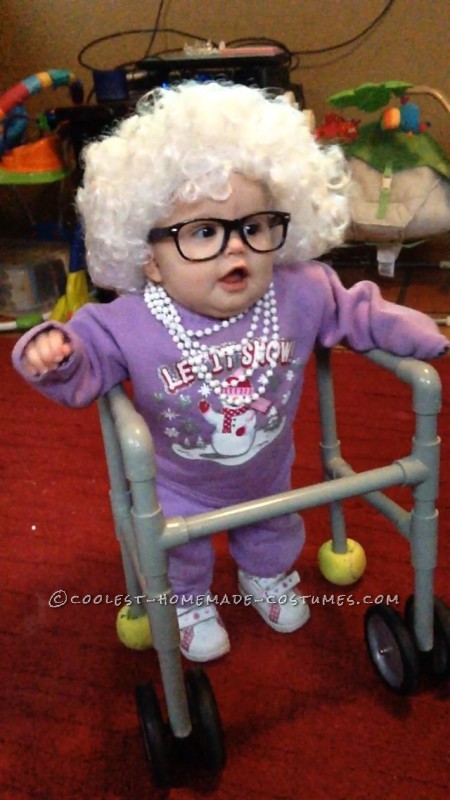 Babies in a lot of ways are like elderly and I couldn't think of anything cuter than this Old Lady baby costume, especially since she is seven months old and just started standing up by herself.