30 Cheap Halloween Costumes for Women
With these cheap Halloween costume ideas for women, you can go retro as a Rubik's cube or vintage as the iconic World War II Rosie the Riveter Rockwell painting. In addition, you can showcase your daring feminine side in a sexy bubble bath costume – just don't let anyone burst your bubbles – or go green as a recycled chameleon.
You'll be proud to show off one of these homemade ideas and you might even score the winning votes at this year's Halloween party. Even better, it will be for a fraction of the cost of renting or buying a costume.
So grab some scissors, glue, cardboard, paint and assorted dollar or less items and get ready to craft some fun "wearable art".
1. Rubik's Cube Costume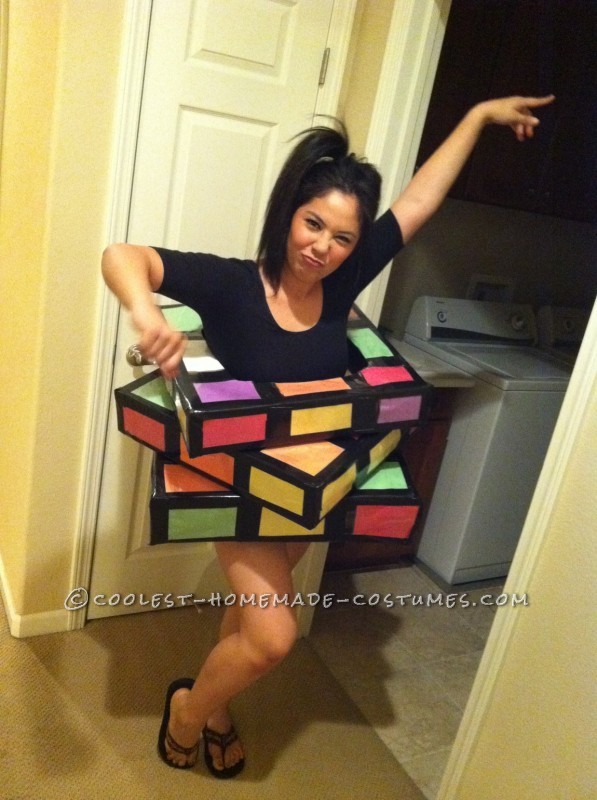 Janette from San Jose, California created this awesome Rubik's cube costume. Seems like for those of you who love getting artsy fartsy, there will be no problem whipping up this costume in one day.